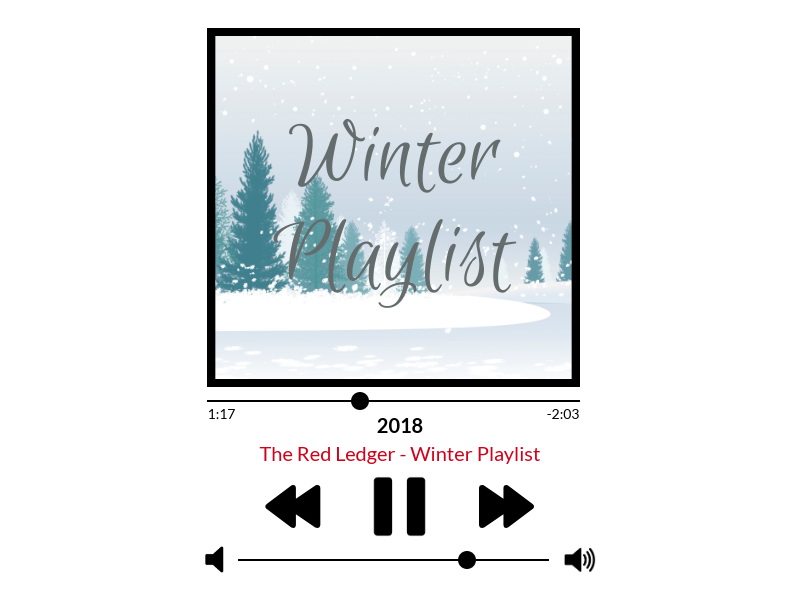 Kaitlin Anderson
The weather is cold, the leaves are gone, and it's finally holiday season. This playlist was designed to be a relaxing group of songs that puts you in the winter mood.
"Mistletoe" – Justin Bieber: This is a slow Christmas song that works for any yuletide situation. Justin Bieber is straight angelic in this track. It tells the story of being with the one you love during Christmas time.
"Vertigo" – Khalid: Khalid dropped this song earlier in the year, but it is perfect for a cold Winter day. It tells the story of how Khalid has had a rough life and how he grows as a person through a very slow and chill vibe.
"Pretty Little Fears" – 6lack (feat. J.Cole): "Pretty Little Fears" is a slower rap song. The main artist in the track, 6lack, grew up in East Atlanta and he dedicated this album to his hometown naming it "East Atlanta Love Letters." This specific song is about his struggle with a girl that he grew up with and loves.