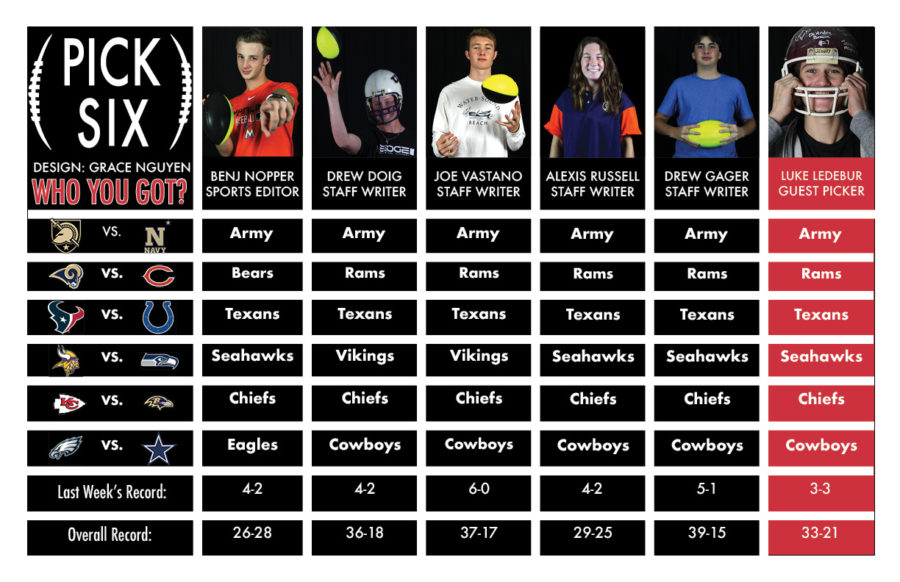 Grace Nguyen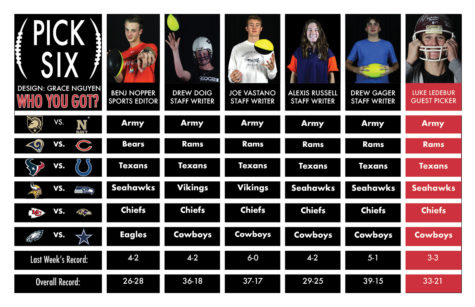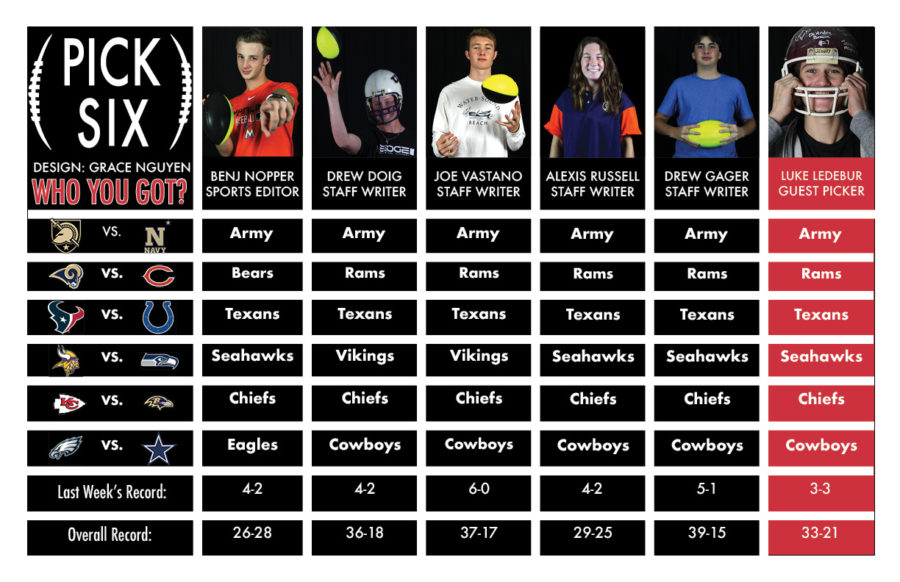 After an exciting week of college football conference championships, Pick Six is back to predict five NFL games for this week in addition to the Army-Navy matchup.
Last week, guest picker and substitute teacher Elvie Trevino posted a record of 3-3. This week, the staff welcome guest picker Luke Ledebur, who is a senior on the basketball team.
Who has the picks to beat this week? Make a comment below.