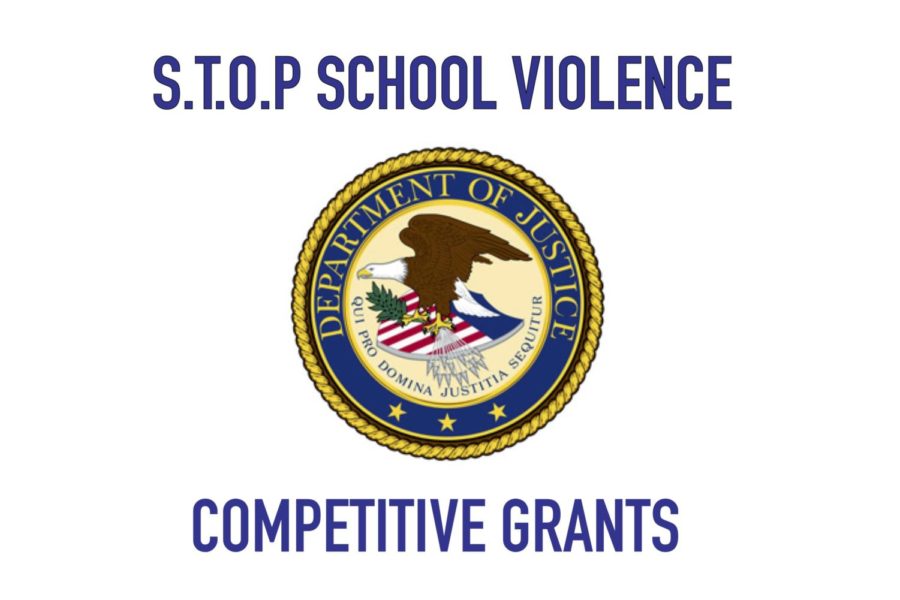 Shae Daugherty
The district received notice in October of four grants through the U.S. Department of Justice (DOJ) STOP School Violence Competitive Grants program totaling $1 million. The grants will provide LISD with funds for campus improvements and social media monitoring to increase student safety as well as a mental health training program for faculty.
All of the Department of Justice grants require a 25 percent matching portion from the district. When the budget was submitted to receive the grant, the district had to show that it could afford the additional $250,000.
Three of the grants are for safety and technology programs and one is for a mental health awareness program. Each grant must be implemented over a two or three-year period.
Assistant superintendent Dennis Womack will oversee the STOP (Students, Teachers and Officers Preventing) School Violence grants and the Community Oriented Policing Services (COPS) grant.
"The district will follow the approved procurement methods to obtain the best value for the equipment and services that were awarded by the grant," Womack said.
The primary focus of COPS will be to "deter, detect and delay" people who may pose a threat to themselves or others. Womack said the goal is to prevent any incident and eliminate the need for a response.
"These interventions include door access control improvements, metal detectors, video surveillance improvements, door sensors, social media monitoring, and glass shatter-resistant film," Womack said.
The district has already purchased handheld metal detector units for all campuses.
"Those units can be used when the administration feels that it is warranted," Womack said. "It might be used when there is a cause for them to take action."
The grant will pay for a social media monitoring subscription, Social Sentinel, over a two-year period. The subscription allows Social Sentinel to search publicly viewed accounts for keywords or phrases that could represent a threat to school safety.
"[The system] is constantly updating itself as students, parents or community members post [on social media]," Womack said. "If Lovejoy is referred to by another name, then it will pick that up and start using it in its algorithm to determine whether or not someone wants to do harm."
Executive director of special education and academic support Sancy Fuller will oversee the mental health program grant that is designed to "increase staff competence in making and sustaining student relationships based on trust and healthy intimacy, as well as best practices for keeping schools safe," according to the executive summary provided by the DOJ program.
"One of the things we're looking to do is continue to build capacity of teams on each campus, outside of the counselors, to look at the social and emotional needs of students and how do we best support those needs," said Sancy Fuller, Executive Director of Special Education and Academic Support.
The district's goal is to continue to build the program out for the next couple of years and have all teachers trained to be an emotional support for students.
"We're educators, so we're definitely already well versed on the academic side, and so we want to build that skill set on how to look for students who are in need for support," Fuller said.
Womack said some items within the grant can be purchased immediately, while others may take more than 90 days.
"The category seven grant is very specific and will be for a mobile phone-based app designed to enable students, teachers, staff and community members to anonymously identify school violence threats," Womack said. "The mobile application will be developed to link to the anonymous reporting system the district is already using from Safe Schools."