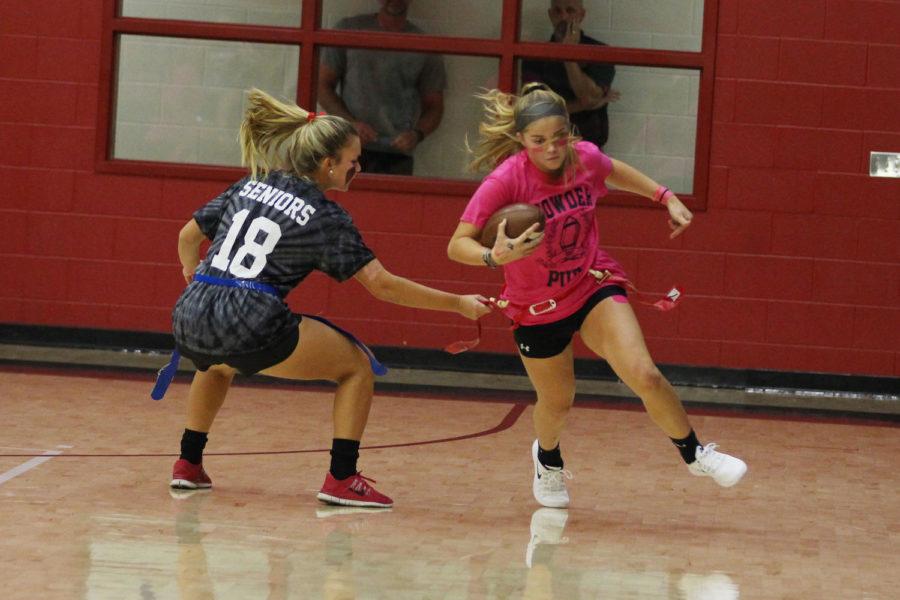 Kelsey Carroll
Fall sports are a big deal in Texas. The volleyball team has won six state championships in the past decade and has clinched a district title this year, the boys cross country team is back-to-back state champions, and the football team is in a tight race for first place in its district.
Nevertheless, regardless of which UIL sport students find to be the most successful, entertaining, or popular, there is no denying that there is one sport that is just a little more special than all the other ones. A sport so special and prominent, an entire school day is devoted to its festivities.
This is the Lovejoy Powderpuff League, better known as the LPPL.
Each year, an electric atmosphere consumes the main gym as air horns blare, chants arise in solidarity, and banter is at its highest level when the girls of each respective class battle it out in the flag football tournament.
The first game of the tournament is scheduled for Wednesday at 10:45 a.m. in a duel between the '19 Seniors and '22 Freshmen. Immediately after the game, the '20 Juniors will square off against the '21 Sophomores (tentative start time of 11:45 a.m.). The two winners will then fight for the right to hoist the LPPL trophy in a championship game.
The LPPL also expanded its prominence by adding a volleyball tournament this year, but everyone knows the real action takes place with the football, so let's get to the class-by-class preview.
Editor's note: The reporting in this series is supposed to be humorous and has been blown out of proportion for purposes of entertainment.