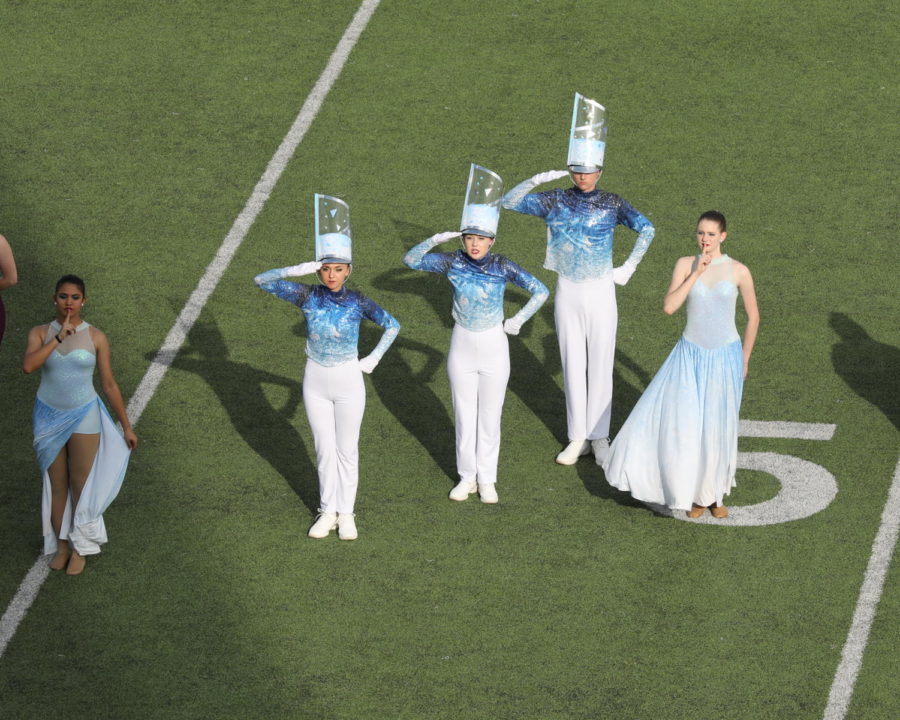 Courtesy of Melissa Smith
The band made history when the team received a one at UIL and third place at USBands on Oct. 22, capping the day with three performances total and ending this year's competitive marching season on a high note.
"This season feels weird because it doesn't feel like it's actually ended yet," senior Daniel Keywork said, "I think it's kind of weird because all the years I've been a part of this band we've never gotten in the top three of any competitions
UIL started rehearsal at 7 a.m. and travelled to McKinney to compete in UIL despite the cold weather. As the sun came out announcers revealed the scores, the band headed to the next competition in Frisco with high hopes after receiving overall ones at UIL.
After performing prelims in the indoor Lone Star Stadium for the USBands marching contest, the band won first place in their division and won best visual, music, color guard, overall effect and percussion. With an overall fourth place, they advanced to finals. In finals they received an improved rank of third, the greatest end of the season the band ever had, according to director Paul Heuer.
"It's really great leaving with this," senior Sarah Jahnke said. "It's fantastic to go look back at our freshman show and then look at Silent Night and see how much we've grown. There are so many happy memories with this program, and I'm glad I get to leave and know that we're in good hands."