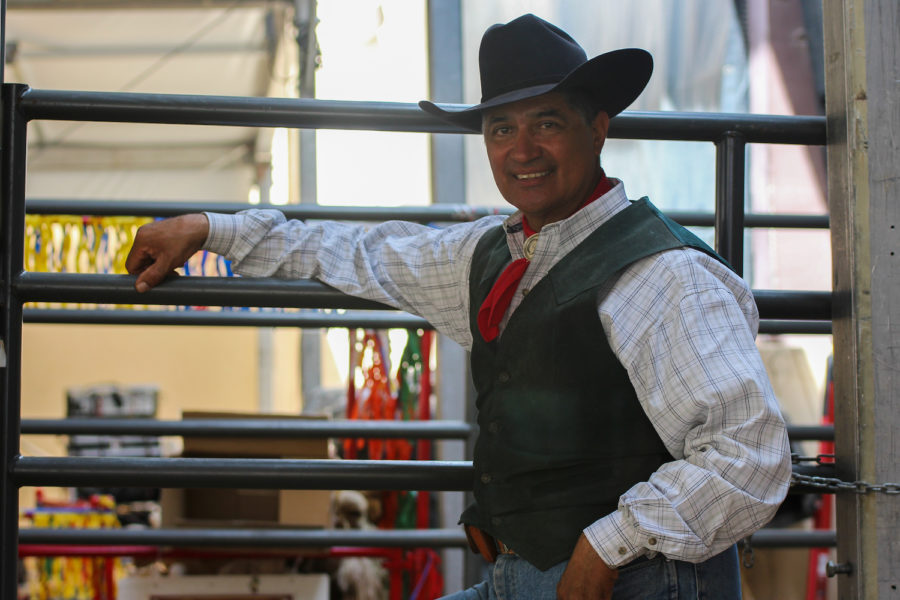 You'll find the Diaz family at the State Fair of Texas for three simple reasons. They love horses. They love people. And they love to perform.
The family has performed from Denver to Canada to Colorado. With his father having trained horses for Barnum and Bailey Ringling Brothers, performed for the Queen of England, and trained horses for the president of Mexico, fourth generation performer Jerry Diaz "learned to just love it."
"Every person in this world is born with a gift and a blessing," Jerry said. "I guess my gift and my blessing was to be with our family and our horses. We love it."
At the State Fair of Texas, the family performs horse shows including acts like mounted archery, Spanish marches and simple tricks. With 32 horses at home in New Braunfels, Jerry knows what it takes to train a peak-performance horse.
"The key for the horses is for them to be happy," Jerry said. "If they are frustrated, tired [or] they get bored, then your performance starts to go down because the horse is not performing to 100 percent. [It's] no different than a good race horse [not] running its fastest race because he doesn't feel well."
Caring for 32 horses "starts with their feed"–100 percent Purina product for the Diaz horses. Then comes soft grooming with "passion and care," because again, "when you put your hands on his mane and tail everyday, it's part of you, and the horse is only going to perform as good as he feels."
Along with shavings, bedding, rest and fresh water, the Diaz family lets their horses be themselves as often as they can.
"[When] you put them back in the stall, what does a horse want to do? He wants to roll," Jerry said. "Everyday, we rotate them. We turn them out when we have an opportunity here in this area for them to roll, [and] let them be horses as much as possible."
The Diaz family doesn't "punch in and punch out" of an 8-5 job. Instead, Jerry, his wife Staci and homeschooled son Nicolas have breakfast, feed the horses, and then start exercise programs for their horses.
"Preparation starts at home with the mental and the physical," Jerry said. "If [the horse is] happy and he's enjoying what he's doing, you're gonna have a good show."
Marking the fifth generation of performers in the family, this year is Nicolas's first time riding at the State Fair, where he has performed on his horse, Pancho.
"We're here to entertain, so first we start with mounted archery," Nicolas said. "It's new and up and coming. It's kind of exciting to try to teach them something new because you don't know what's going to happen, [and] you never know what you're going to get with animals. We expect the best from them, and they do good for us."
Performing marches, tricks, and watching Nicolas's mounted archery are just part of the fun for Jerry.
"The best part about it is we're together with our family," Jerry said. "This is an agriculture education show, and we get an opportunity to share our talent with our horses here at the State Fair of Texas. We brought four or five new horses here to the fair this year, and we're proud to introduce them out there."