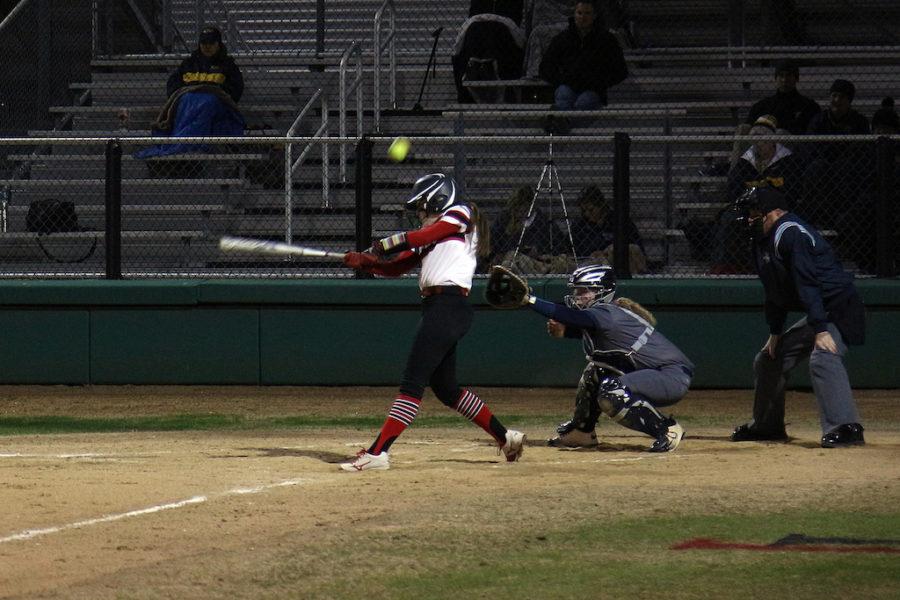 Parker Nolan
The softball team (18-13 overall, 9-6 district) lost to Sulphur Springs (18-4, 9-1) in game two of the Bi-District Championship, ending its season.
"We played hard," head coach Jeff Roberts said. "Sulphur Springs just simply hit the ball better than we did. Our pitching was young, and they learned a lot throughout the season."
The team was very young this year, starting three to four freshmen, as opposed to last year, when the team started seven seniors. The team's lone senior, third baseman Alyssa Difiore, will go on to play at the University of Nebraska at Omaha.
"Alyssa, as the only senior, has worked hard during her four years, and I wish her the best at UNO," Roberts said.
The team now turns its focus to the offseason and will prepare for a new district after the statewide district realignment.
"Next year, we will walk into a rather weak district and return eight starters from this past season," Roberts said.
Roberts, who is resigning from his role as softball coach but will still serve the district as an assistant principal, said he is excited to see the future of the program.
"I am excited about the success this team will have next year, and I truly expect them to be the district champions each of the next two years," Roberts said. "This team should go at least three to four rounds deep into the playoffs over the next two seasons."