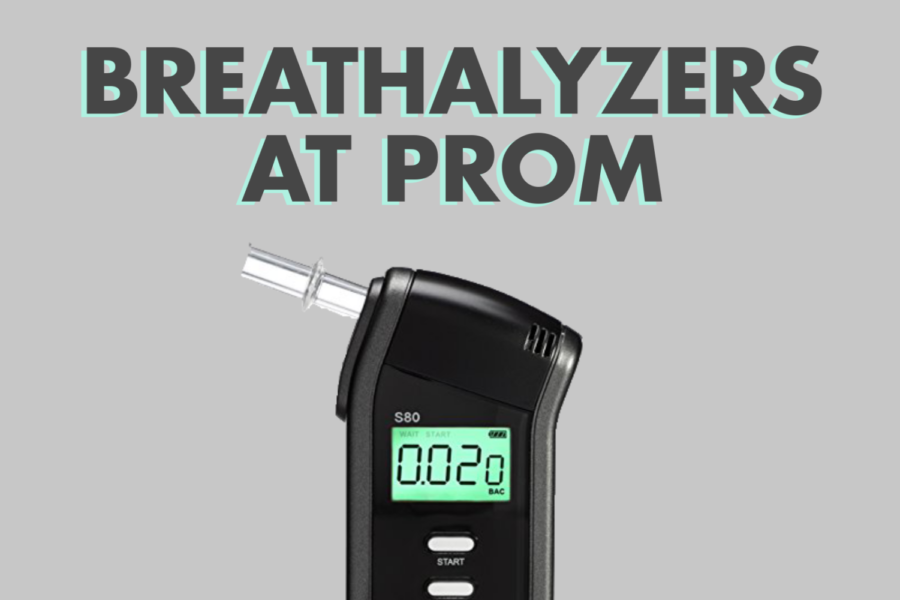 Emma Overholt
At the entrance to the Dallas World Aquarium, the site of Lovejoy's prom on Saturday, April 14, attendees will be required to submit to a blood-alcohol test via breathalyzer in order to enter the building. Those who fail will not be admitted.
"We have contracted out to a company, and we'll have multiple people from that company stationed and ready to administer the test," principal Chris Mayfield said. "As kids come up, they'll go through the test before they step into prom."
The company in question is OccuHealth Solutions Inc., a private company that provides U.S Department of Transportation-approved testing instruments to a wide variety of industries, including school districts.
Mayfield said the decision to use breathalyzers was made as an administrative team to promote good choices on prom night.
"That was really the genesis of the conversation, and then we started looking around at different school districts that use a breathalyzer for different events," Mayfield said. "Argyle does, Prosper does, and several other schools, so we really tried to pick their brain about what's worked, what hasn't worked. The overwhelming report we got back from them is that it had really been a strong deterrent for kids making a poor choice to drink and go to prom."
Mayfield stated that students who fail the test will have to be picked up from prom by their parents.
"School functions are the same as if it's at school, so even though it's in Dallas, as far as a discipline piece goes, it's no different than if it was at Lovejoy High School," Mayfield said.
Junior Brandon Garrett, who will be in attendance Saturday, disagrees with the use of the breathalyzers.
"I think it's too expensive and too much work, and will accomplish little," Garrett said.
Senior Katherine Carter, also attending prom, is more open to the idea of breathalyzers.
"I think it's a good idea, even if it's not as effective as it should be because most people choose not to make stupid decisions until after the dance," Carter said. "I think if it makes any difference at all, it'll be worth it."
There will be a law enforcement presence at prom as well, but it occurs regularly at prom dances and is unrelated to the breathalyzers.
"It doesn't matter if you have a breathalyzer or not, the Dallas World Aquarium actually requires you to, as part of the rental, pay for a police officer to be there, and our SRO, [or student resource officer], always goes, so we'll have the people that we always have there," Mayfield said.