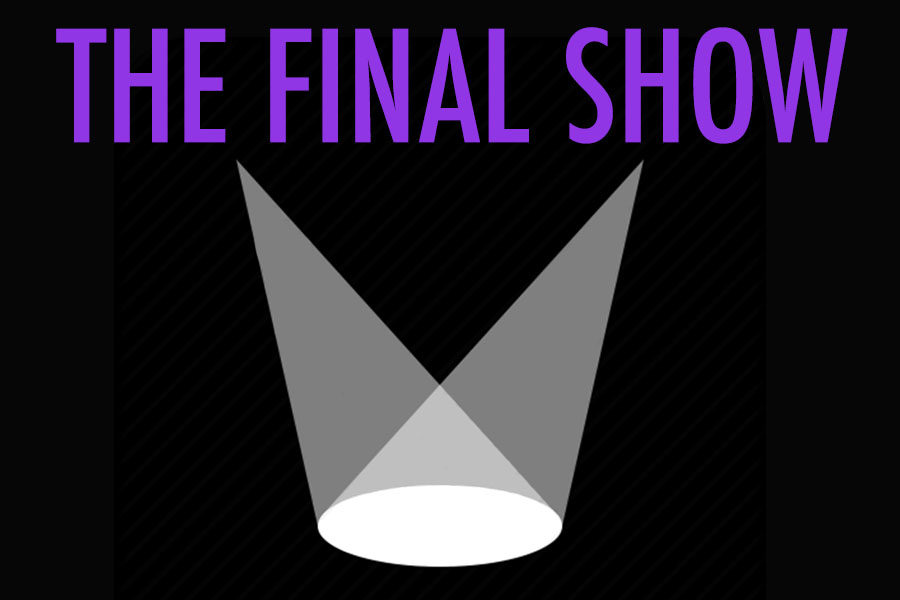 Sophie Starnes
The UIL one-act play production class will be performing "Violet Sharp" by William Cameron for the last time tonight at 7:30 p.m. in the auditorium. Tickets are $7 for students, staff, and seniors and $10 for adults.
Prior to this home performance, the class took their production to UIL district on March 7 and bi-district on March 21. The class received second place at district, and at bi-district the class was awarded alternate school, prohibiting them from moving on in the competition.
"We had a really strong show this year," theatre director Jessica Brewster said. "We performed really well and represented our school well, and I couldn't be more proud of the kids. Ultimately, we were the district champions."
Senior Hannah Hansen said the competition results expressed that the reason for the show being ranked fourth was in no way related to the production, but to "strange" judging regulations.
"Technically we were given a lower score than the school that ranked third, which is good because you want the lowest score, but the school that ranked third had two judges give them third place, and we had two judges give us fourth place, so that is why we were alternate and they were third place," Hansen said.
Despite their overall ranking, the company was given several other awards. At district Hansen won All Star Cast, Austin Keefer won Best Actor, Alec Welhouse won Honorable Mention, Devyn Veitch won Outstanding Technician, and the crew Best Tech Crew Overall. At bi-district Keefer won All Star Cast, Katelyn Nunn won Honorable Mention, Katherine Carter won Outstanding Technician, and the crew once again won Best Tech Crew Overall
"Our company as a whole really functioned and operated in the most professional and most kind of elite way," technical theatre director Timothy Doyle said. "So even though we didn't get to advance, we were still awarded in a way best company."
As the theatre company wraps up their competition season with their last performance, they "could not be more proud with their show," Hansen said.
"Mrs. Brewster and I are so super proud of our company, of the work that we were able to create, and all the work that we put in," Doyle said. "The story we were able to tell was great. You know, [the loss is] just one of those things that's going to sting for a while, but it also fuels us to do even better."