Leopard Look: Sunessa Madhav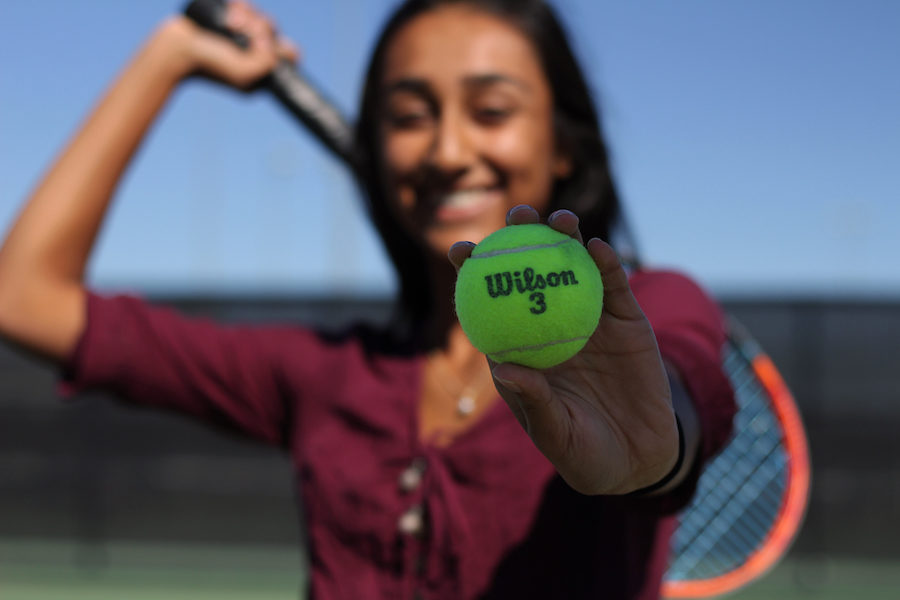 Sophomore Sunessa Madhav is a passionate member of the tennis team and is rarely found off the court.
At a Glance:
Least Favorite Vegetable: Brussel sprouts
Best Dessert: Anything chocolate
Dolphins or Whales: Dolphins– they're cuter
Halloween, Thanksgiving, or Christmas: Christmas all the way (her birthday is the day after Christmas)
Describe yourself in three words: Caring, intelligent, and selfless
Looking Deeper:
The Red Ledger: What tennis class are you enrolled in?
Sunessa Madhav: I'm in eighth period, so varsity. It used to be only top ten, but this year it's top 16. I'm actually number one JV, but I play sometimes for varsity. We stay an extra 45 minutes after school, so I get home around 5:15-ish. On Monday and Wednesday, I do an extra hour and a half.
TRL: How did you get involved with tennis?
SM: It was the summer of seventh grade. My parents signed me up for a one-week volleyball summer camp here at Lovejoy. And so I went the first day and hated it– volleyball was just not my sport. Then I thought, "Why don't I try tennis?" and so I started playing, and I loved it.
TRL: What other hobbies do you have besides tennis?
SM: I like watching Netflix, reading, and hanging out with friends. I mostly love tennis [though]. That's what I mostly do in my free time. I just love it, so I practice a lot.
TRL: How has tennis affected your school schedule?
SM: It's harder to do my homework. It's kind of a distraction from my homework, but I don't mind because I'd so much rather be playing tennis than spending my time doing homework. It's really not that much to manage.
TRL: How have your family been supportive of you in tennis?
SM: They drive me around anywhere I need to go and pay for my outside of school program. They feed me the good foods I'll need before a tournament and just make sure I have everything I need.
TRL: How have you enjoyed the tennis program at Lovejoy?
SM: I love tennis. It's definitely one of my main passions. I look forward to it every day; it's just a lot of fun. I get to hang out with my friends, too, which is great. You make a lot of memories with them because you're on your own with them, playing and traveling with them. It's just a fun time to hang out with them and have that team bonding and camaraderie. It's just a good experience.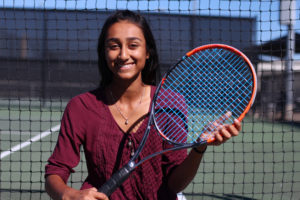 TRL: What has been the hardest challenge for you?
SM: I would say that the biggest challenge would be just working to get your ranking up. Everyone's trying to get a higher ranking. At the higher level, tennis can get very competitive. But overall there's not a ton of challenges. It's just a lot of fun, and I enjoy doing it, so I don't see anything as a bad thing. Tennis is a very positive [sport].
TRL: Will you be pursuing tennis after high school?
SM: I'd like to. I would love to play college tennis– that's definitely a hope for the future, but I don't know yet how that's going to go right now. But I hope to keep improving, and one day I can play college students.
TRL: What college do you want to go to?
SM: That's the one thing I have no idea [about]. I'm thinking maybe something like UNT cause my cousin goes there, and it sounds pretty good. But I don't really know yet.
About the Contributors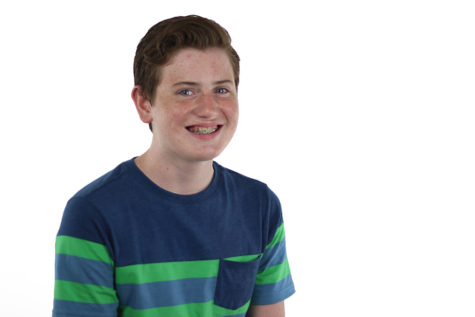 Jack Marsden, TRL Reporter
Freshman, writer, student, journalist. Jack Marsden is new to The Red Ledger staff. He joined the newspaper in seventh grade and loved the program from...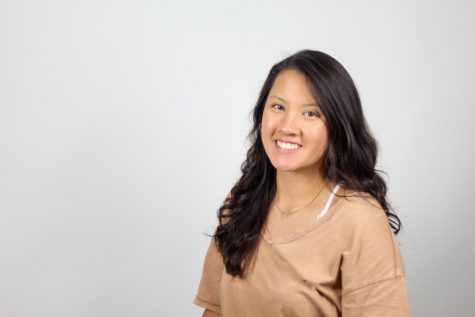 Grace Nguyen, Section Editor
Fueled daily by three iced vanilla coffees, standing at 5'2", Grace Nguyen will walk into the E103 door with no problem. Grace is entering senior year,...