Interview with coach Chase Coronado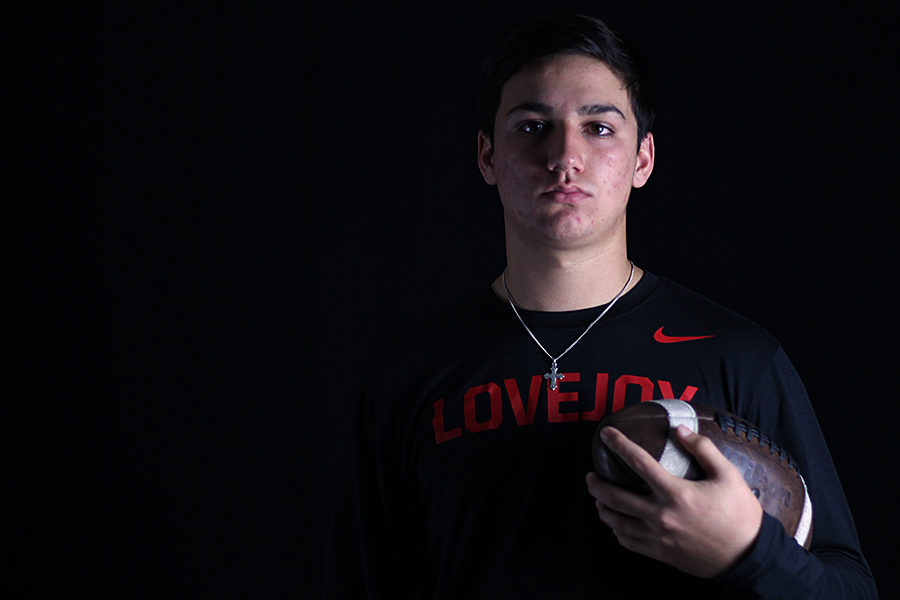 The Red Ledger: For the past two years, the juniors have upset the seniors in the LPPL final, now being called The Senior Curse. Do you think you have what it takes to continue the trend against the star studded senior class?
Chase Coronado: I feel like we definitely do, we have the talent and the coaches this year are just excelling the team to the next level. So I'm pretty sure we can handle it.
TRL: How is the team handling the treachery by star quarterback Lizzie Weichel to transfer to the powderpuff prep academy?
CC: Losing Lizzie was definitely a struggle for us to adjust to, but we've found ourselves a new quarterback in Ashlynn May and I think we'll be alright.
TRL: There's been quite a controversy over the eligibility of starting quarterback Ashlynn May due to her status of graduating early. Care to comment?
CC: No comment.
TRL: This year's sophomore team showed some fight against last year's hall of fame senior class. Are you worried that you may be in for an upset this year?
CC: Not at all. We're going to blow them out of the water because they are not even competition to us.
TRL: What is your concern over the losing culture the junior team has regarding two straight years of losing?
CC: I think that reflects the past coaching of this team, but this year we have changed our practicing and just our girls in general are more focused on the games this year.
TRL: A new year brings yet another head coaching change, how can fans trust a team that lacks stability?
CC: I don't know if the team really trusted the coaching staff in year's past, but our past coaches attended our recent practice and said that we looked more organized and focused than they did. We will be prepared.
TRL: Final thoughts?
CC: Seniors suck.