An artist's touch
Freshman holds Olympic aspirations in martial arts
Entering the ring, freshman Allie Johnson contemplates how she is going to perform her art. But her presentation isn't art in the traditional sense.
She's constantly weighing the viability of kicking, punching, attacking with weapons or a strike with a forearm. Despite the relatively brutal nature of the combat, she maintains consistent fluidity and grace.
She takes a careful breath and maintains composure. It's time for her regular balancing act of managing the nerves associated with expectation and maintaining her near perfect record.
Allie is a second-degree black belt in taekwondo, an ancient martial art with origins in Korea. The sport not only provides an opportunity for her to demonstrate talent in an individual capacity, but a chance to grow within and overcome mental battles.
"When I was younger, I was bullied because of my small and skinny stature," Allie said. "I was never really popular myself and became a target of a lot of things. I was coming home everyday upset because of things that had been said to me or not being included. My parents were keen on improving my confidence and preparing me for physical situations that required self defense. They pushed me to taekwondo, and I fell in love with it instantly."
Allie's mother, Amy Johnson, knew she needed to encourage her daughter to join the sport following a scary incident with a relative.
"Our last straw was an encounter with a cousin who put her in a chokehold," Amy said. "She didn't intend to hurt Allie, but it scared us. We decided she needed to be in a position where she could defend herself at all times."
Allie's instructor, Chris Adamson, saw her initial fondness for the sport produced a swift acquisition of skills, separating her from her peers instantaneously.
"I knew she had potential to be special within the first six months," Adamson said. "I have a rule that you can't compete with the team until you have obtained a yellow belt, which it only took Allie six months to reach. Once she joined the team, her success was immediate. She only lost a single match before getting her first black belt."
This potential was fully realized as Allie finished first in a national sparring tournament in Austin, Texas, in 2015. Allie has also applied her savviness for the sport in training younger martial artists the past 6 months at her own school, NTA Taekwondo in Frisco.
Although the road to acquiring her black belts has been one riddled with psychological struggles and physical setbacks, Allie has strived to confront those trials and continue to evolve.
"Initially, I faced a lot of anxiety competing in taekwondo, especially since I was getting injured quite a bit," Allie said. "I broke one foot, sprained another, and almost broke my nose. Some anxiety has come from just not wanting to get hurt again. A lot of the anxiety comes from not wanting to disappoint myself, my parents, my teammates, or my instructor. It's extremely difficult sometimes bearing the thought that I'm not satisfying other people or myself. There are times it's difficult to find the will to compete when I'm in that position."
Her mother has experienced an ardent sense of pride in Allie's development both as a fighter and an independent young woman.
"It's amazing to see who she has become," Amy said. "She has developed a sense of focus, integrity, and perseverance. She has become a role model. Of course I'm extremely proud of her second degree black belt, especially since many kids quit once they have their first. She has become totally independent and outgoing, and I attribute much of that to taekwondo."
Allie said this sense of support has provided her with a contented and secure environment to prosper.
"My parents are probably the most supportive individuals you can find," Allie said. "They always have made a concerted effort to put my interests and desires first. They take me to taekwondo six days a week and stay late into the night. My instructor has also been extremely understanding. A lot of instructors are focused on their own image and success rather than development of the students. My teacher has been the complete opposite."
Building from a triumphant yet involved past, and in the midst of a demanding present, Johnson is all the while looking ahead to her future in the sport she loves so dearly.
"I'm really open to anything moving forward," Allie said. "I would love to try out for some national teams. Later on, maybe I'll find myself attending the Olympics to compete. I definitely want to continue being involved into my adult years, and I want to keep attempting to maximize my potential. In the near future, I'd love to continue coaching for my school and serve as a role model, bringing out the best in each of the students."
Leave a Comment
About the Contributors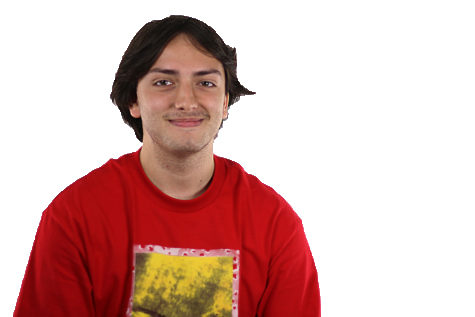 Noah Van Hooser, TRL Reporter
Noah Van Hooser is a senior who is excited for his third year on The Red Ledger's staff. He is passionate about bringing the Lucas community relevant...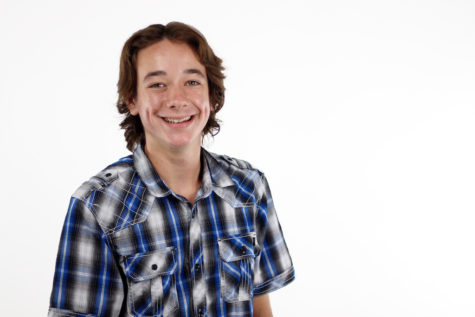 Bradley Davis, LNN Reporter
Senior Bradley Davis joined the Lovejoy News Network in 2016 and has been re-shooting footage ever since. Whether it was being on the wrong audio setting...