Tennis looks to extend winning streak to five against North Forney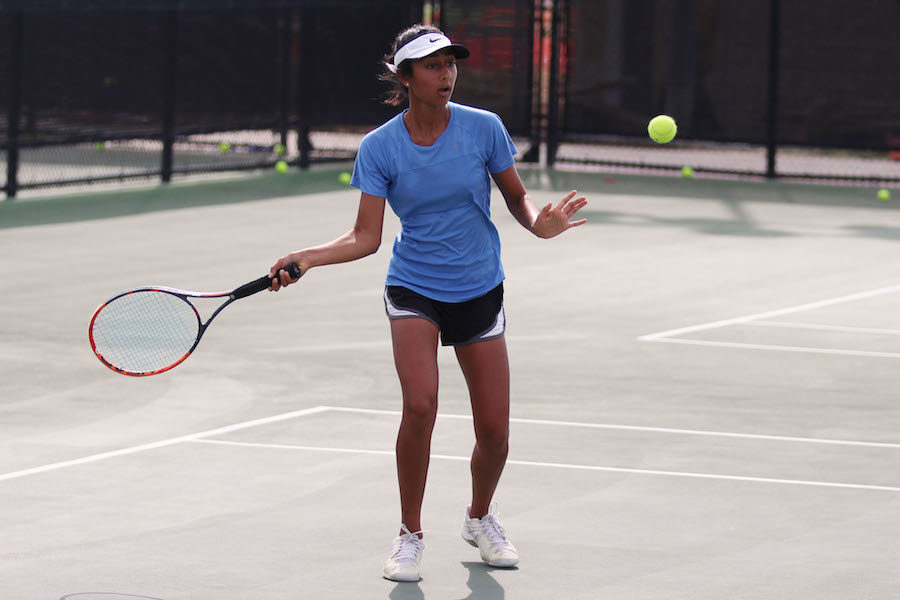 After a near shutout win last week against Wylie East, the tennis team (3-1) sets their focus on North Forney and aims to extend their winning streak to four games in a home match on Tuesday at 4 p.m. Head coach Adam Cherry said he expects his team to shutout North Forney by not holding back its play.
"Sometimes it's easy to play down to an opponent's level, so I think we can do a better job of coming out and dominating set scores a little better than we have," Cherry said.
Junior Sydney Wong said as long as the team keeps its momentum, they will come out with another district victory Tuesday.
"I think as long as we play with the same consistency we have played within our previous district matches, we should be able to beat North Forney," Wong said.
Going into the game against Wylie East last week, Head Coach Adam Cherry said the goal was to add another shutout to their record, but the team, unfortunately, fell just short.
"Wylie East is probably the third best team in our district so we knew it would be tough to pull off another shutout but that's what we were aiming for," Cherry said. "I thought we played ok, we only lost one match, but a couple of the matches were closer than I thought they should have been."
Senior Chris Sun said he was impressed with the team's overall performance last week, but knows there's always things to improve on.
"It was a smooth match and we were able to play consistently," Sun said. "As a team, we can all focus on the small things like getting our footwork precise and adjusting any issues with hitting our strokes. Overall, we kept each other going and stayed positive throughout the match"
After the Tuesday's match, the team will go on the road to take on district opponent Mesquite Poteet next week.
About the Writer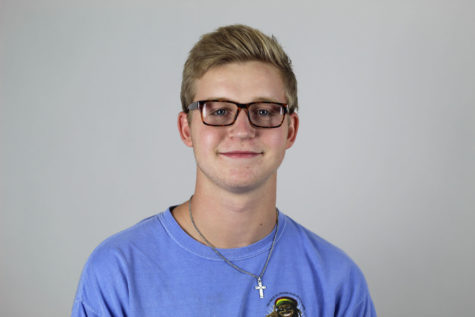 Drew Doig, Staff Writer
Entering his fourth and final year on The Red Ledger staff, senior Drew Doig will continue to be a sports writer. Drew, or "Doig" as he's more commonly...