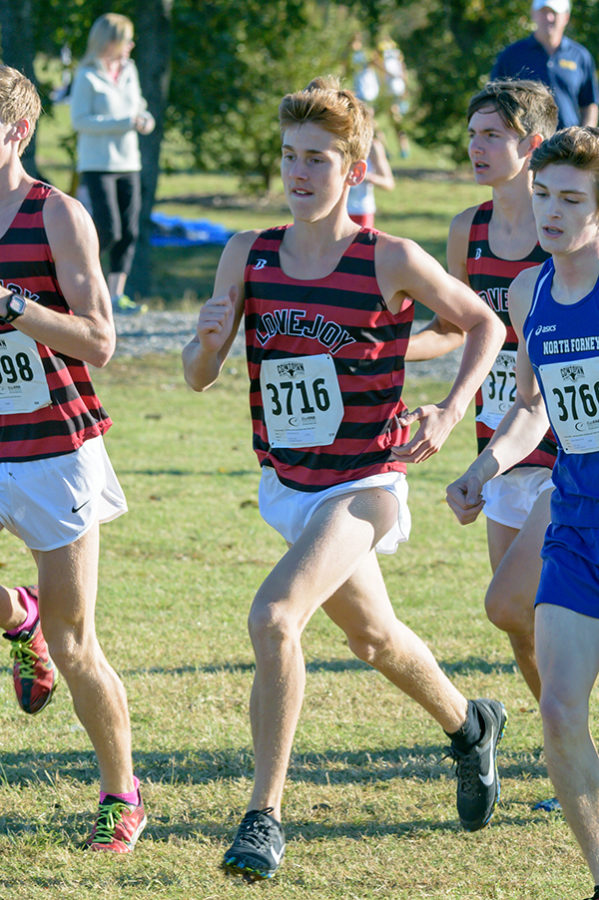 Courtesy of Jim McGuinness
Profile:
Sport: Cross country
Height: 5-8
Experience: Two years
Key Stat: Runs mile in 4:54
Pre-Game:
Favorite pregame meal: Spaghetti.
Favorite pre-race pump-up song: "Hall of Fame" by The Script
Role model: I look up to a lot of the guys on the team, like Grant Tiff, as well as my coaches.
Best race time: I ran a 5K in 16:17.
Post-race: water or Gatorade: Water.
Post-Game:
The Red Ledger: Do you have any pre-meet rituals?
Brady Laboret: Before a run the whole team huddles together and we do a team prayer.
TRL: What do you like about running?
BL: I like everything about running, running is really my life. I love the feeling I get; it's like a big adrenaline rush.
TRL: What's your favorite meet that you have ever run in?
BL: My favorite meet I've ever run in was at Myers Park in McKinney. We run there every year and I really like the course.
TRL: How would you describe yourself?
BL: I'm fun to be around, and I'm pretty goofy. My voice is kind of different as it's really monotone so that kind of makes me unique.
TRL: When did you decide you wanted to become a cross country/ track runner?
BL: It really started when my brother joined, and we are really competitive, so I decided to run just to kind of show him up.
TRL: Do you want to run after high school?
BL: I would like to run in college so maybe Oregon, Arkansas, or Colorado.