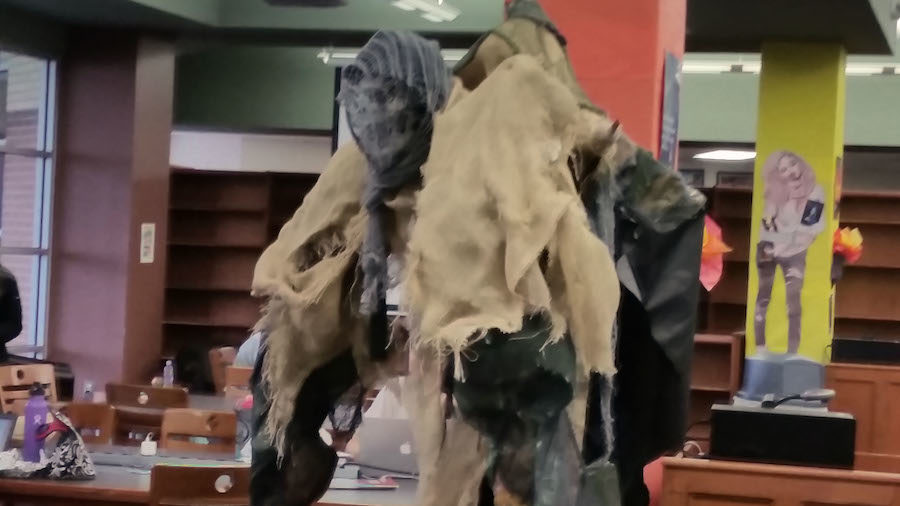 Courtesy of Emma McDonald
Zombies will be escaping from the library this Wednesday from 4:30-6 p.m. at the first-ever "Zombie Breakout."
"The Zombie Breakout is like an escape room game except you solve clues to break into a box with the prize or goal instead of breaking out of a room," Library media specialist Emma McDonald said. "Teams work together to solve clues that lead to the combinations for each of four locks on the box. Once all four locks have been opened, the team wins."
Students and teachers sign up for this event as individuals and then are put into different teams.
"We are hosting this event to promote the library, as a fun way to celebrate the Halloween holiday, and to share the fun of Breakout EDU with teachers and students," McDonald said. "I learned about Breakout EDU at a recent library conference I attended earlier in the month. I had already planned to have a fun Halloween event in the library, but decided to make it a Breakout game when I learned about it at the conference. We participated in a breakout at one of the sessions and I was hooked."
The team to break into their box first will win a pizza lunch one day in November.
"My hope is that the teachers who participate will see how they can use this same type of game in their classroom to practice skills or learn new content," McDonald said. "I also hope students will see how fun it is to explore, uncover clues, and put them together to solve a puzzle."