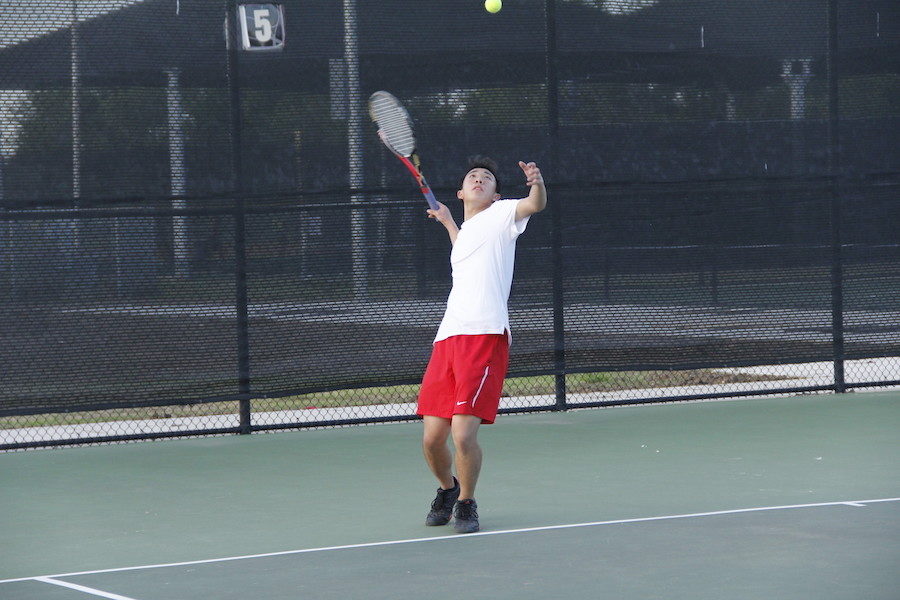 Courtesy of Daniela Bengino
The tennis team will look to keep up their dominance as they face Frisco Independence at home on Tuesday, Oct. 4 at 4 p.m. Aside from Highland Park, the team has beaten every opponent this season and have won 93 out of 95 matches against their last five opponents.
After the conclusion of the this game, the team will play one more game next week in preparation for the area tournament on Oct. 20-21.
"These next two matches are against very tough opponents which will help prepare us for the area tournament," head coach Adam Cherry said. "I am excited to play one of the top teams in the Frisco District, as it will be exciting to see our kids get pushed and have to perform well in order for us to win."
Junior Brandon Su said he has been working hard this week to prepare for Independence and that overall, Cherry has helped the group a lot.
"We are practicing hard in various drills to hone our skills in areas of our game such as serving, volleys, and returning serves," Su said. "Coach Cherry has put in a lot of work to help our game and he has helped us improve as overall players."
The team looks to get some hard practices with area tournament is on the horizon. Sophomore Dylan Smith knows that, in order to do well, the team will have to beat the one team that they have lost to this year.
"We are currently seeded at number two, as we have beaten every team besides Highland Park," Smith said. "We have been working on our match play and weakest shots every day as we prepare for the tournament."
Looking back, Cherry said he's pleased in how his team fared in district this year.
"I am proud how our kids have taken care of business in district," Cherry said. "We have only lost two matches over last five games against district opponents."