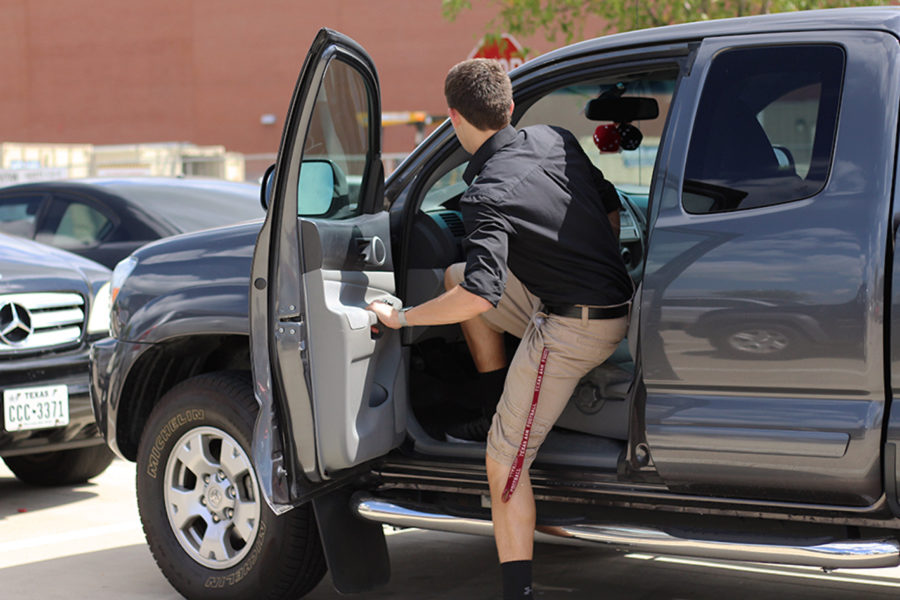 Mandy Halbert
Senior Pierce Evans remembers being stuck in back seat, in the middle of an intersection, helpless as cars were swerving to avoid his vehicle.
"I was observing this guy," Evans said. "He was trying to do a U-turn. He was going really fast and swerving so he just stopped and he just stopped in the middle of the intersection. It was scary."
That's Evans' memory of his first "drive time," the two hours driving students spend taking turns behind the wheel and observing other student drivers.
The prospect of obtaining a license and having the freedom to drive can be exciting, but learning to do so can be a painful process for some. From the first moment behind the wheel to the second that a student's test results are revealed, learning to drive can have its terrifying moments.
After drive times are over, students have to go to the Department of Motor Vehicles(DMV) to take a test and receive their license. The DMV can hold a host of new nightmares including long wait times and strict test proctors.
"The first week of school my sophomore year I had my test," senior Garrett Mcmanaman said. "The place had run-down A/C and only one fan. I sat on this couch that was probably 45 years old and just waited for eight hours."
Waiting at the DMV for multiple hours is not unheard of. Many students set aside a full day to go to the DMV to get either a license or a permit. The long wait can make people anxious during their test.
"I wasn't sure if I would pass or fail and it made me kind of nervous," sophomore Max Pabin said. "Just having to wait made it worse for me."
The attitudes of the proctor, who never knows if they're getting into the car with a bad driver or not, can also create an uneasy atmosphere and set everyone on edge.
"[The proctor] was super-mean and condescending," senior Collin McCutcheon said. "She looked really mad. As she got in the car she looked really upset, like she did not wanna be there. She didn't say what to do but instead yelled at me."
Despite all the twists, turns and speed bumps that students must overcome, sophomore Collin Jones said the reward of having a license in hand was all worth it in the end.
"After my test, it felt like all the stress was over," Jones said. "It was great finally having my license."