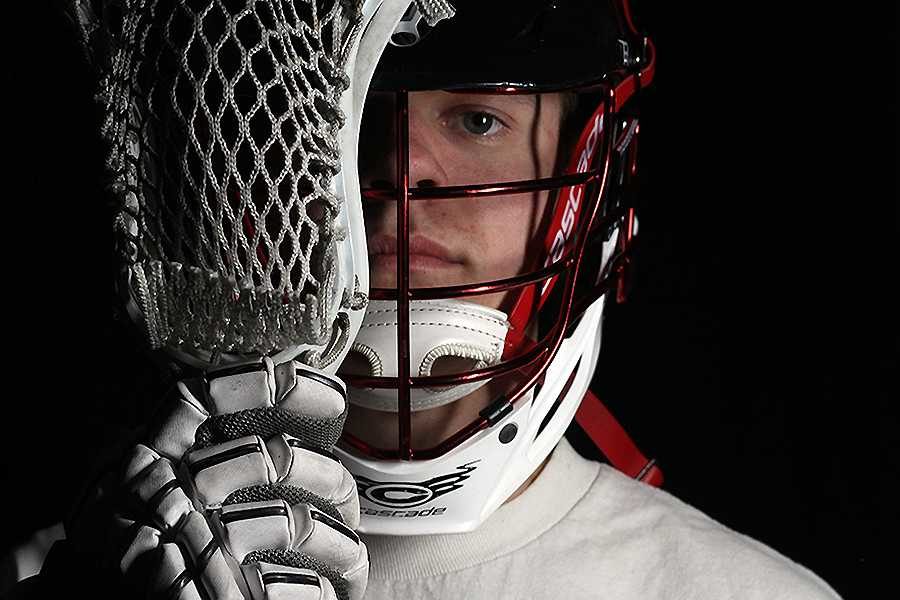 Sydney Wong
PROFILE:
Name: Weston Haas
Sport: Lacrosse
Height: 5-7
Years Played: Eight
Key Stat: Scored eight goals in one game
PRE-GAME:
Number on the team: 13
Pregame Music: Rap, something to get me hyped up
Pregame Meal: Soup (Also eats soup during the game)
Favorite Lacrosse Team: Johns Hopkins
Favorite part of lacrosse: "Getting Buckets."
If you could play another position, what would it be: Goalie
POST-GAME:
The Red Ledger: How do you prepare for games?
Weston Haas: I don't really do anything different. I kind of just show up and go.
TRL: How do you balance school with lacrosse?
WH: Our practices are pretty late so it isn't really that hard to get everything done.
TRL: How did you pick up lacrosse?
WH: It was a family friend, and their whole family had played lacrosse. We went on a vacation with them, and they were out playing and I just grabbed a stick and started playing with them. It was really fun.
TRL: Do you have a dynamic duo with anyone on the team?
WH: Me and Carson Buckner and then Colton Parker
TRL: What are your strengths?
WH: Being able to move off-ball and being able to score.
TRL: Do you plan on playing lacrosse later in life?
WH: Yes. So right now I'm waiting to hear if I've been accepted to BYU, UT, and Utah State, and pretty much wherever I get accepted I'll play.
TRL: How has lacrosse affected you? (physically and personally)
WH: It keeps me in shape and a good athlete. It's just like a fun thing that I can do.
TRL: If you could quit lacrosse to be the guaranteed best in another sport, what would it be and why?
WH: Soccer because I played it from when I was really little until sophomore year and i really enjoyed the sport. Sometimes I wish I could still played it.
TRL: What are some things that you could improve on?
WH: Probably just some IQ things and working in traffic, and just some left-handed fluidity.
TRL: Do you think this years team can win state?
WH: Yes I think we have a good chance, we have pretty good depth and we have a solid defense and a strong offense.