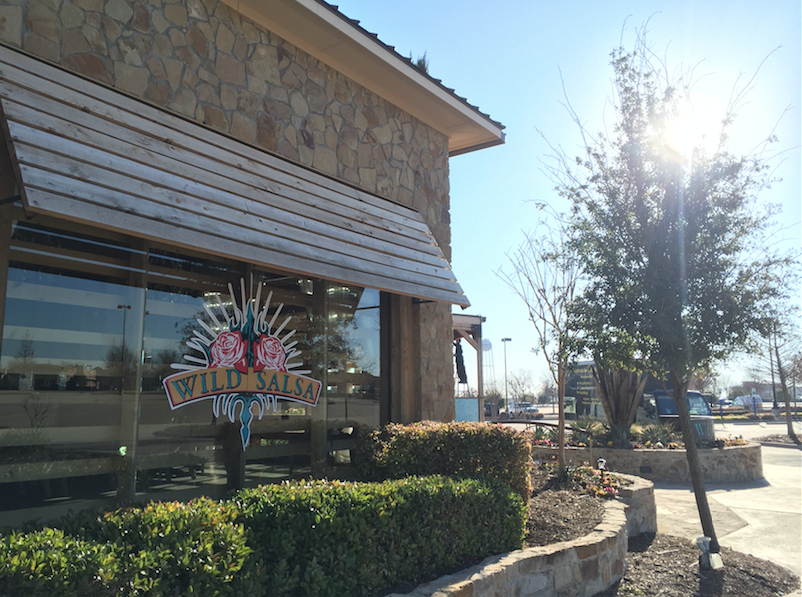 Riley Laurence
Wild Salsa, located in The Villages at Fairview, is Tex Mex with a classy twist. It takes basic meals and transforms them from a casual night with friends to a fancy date that is sure to leave the customers wanting to come back for more.
Walking in, the wonderful aroma of smoky, spicy Tex Mex was intoxicating. The wait for a party of two was nonexistent. Sitting down the comfy seating, dim lighting, and big fireplace created a warm, homey feel all meal long.
After settling into the seat and getting a chance to look at the menu, fresh tortilla chips and a salsa verde were brought to the table. The chips were so light and crisp that they just fall apart in the mouth, but they did lack a little salt. The salsa is green obviously, hence the name, but just like the chips it tastes very fresh and homemade.
Wild Salsa offers a bunch of different options on their menu that are Tex Mex with a twist. It is a tad pricey, with the average entree priced above $10, but it is not anymore expensive than Gloria's that is located just down the street. The menu items are in Spanish, but don't worry, because there is an explanation in English right below the title of the dish.
While waiting for the main course, an appetizer is offered. The queso blanco is creamy and light with a little kick. Even though the flavor was wonderful, the texture was a little runny and it was hard to get a lot on the chip.
The wait for food was a little long, but it was worth it after tasting the food. But with the drink never empty and a complimentary water it almost made up for the slow service.
The fajitas came out of the kitchen with a nice char and a beautiful color on the inside of the meat. The meat sits on a bed of sauteed vegetables that were a little underdone. It also came with a side of cilantro rice which was better than traditional Mexican rice. Right next to the rice were beans full of a smoky flavor.
A variety of sauces served with the fajitas added a certain depth to the dish and made it stand out. And of course it came with homemade tortillas. After finishing the meal, one will be completely stuffed due to the large portion sizes, but the staff will still offer a variety of desserts.
Overall, Wild Salsa is much better than Cyclone Anaya's, the restaurant that was in that location previously. It has a comfy-cozy environment that definitely makes customers want to come back even though the spiciness is super intense.