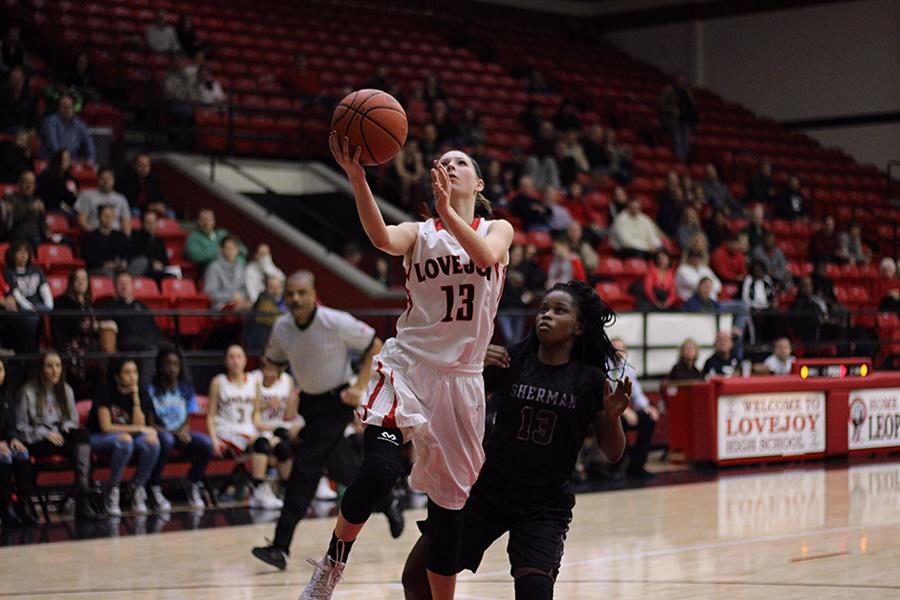 Mandy Halbert
The Lady Leopards (12-18 overall, 6-7 district) will look to clinch the fourth seed in the district playoffs as they face the McKinney Lions (19-10, 9-4) at home at 6:15 p.m on Tuesday, Feb. 9. The Lady Leopards will need this win and a Wylie East loss to secure the final spot in the district playoffs.
Head coach Lance Boxell says that this game is a must win. The team defeated McKinney earlier in the year on the road, 46-41.
"In order for us to make the playoffs, we have to win on Tuesday and Wylie East has to lose to Sherman on Tuesday," Boxell said.
Boxell says that there are two major things that his team needs to do in order to secure the victory over the Lions.
"We are working on going against McKinney's 2-1-2 zone and we will need to shoot the ball well from outside to get the win," Boxell said.
On Friday, the Lady Leopards defeated the Wylie Pirates 44-31, as sophomore guard Kim Lyne led the team with 24 points.
"We are feeling confident heading into our game tonight," Lyne said. "We just have to play hard, smart and play as a team."
Sophomore guard Taylor Meixelsperger has led her team this year with 13 games scoring 10 or more points.
"Tonight against Mckinney, we are going to take one possession at a time and try our best to win each possession," Meixelsperger said.