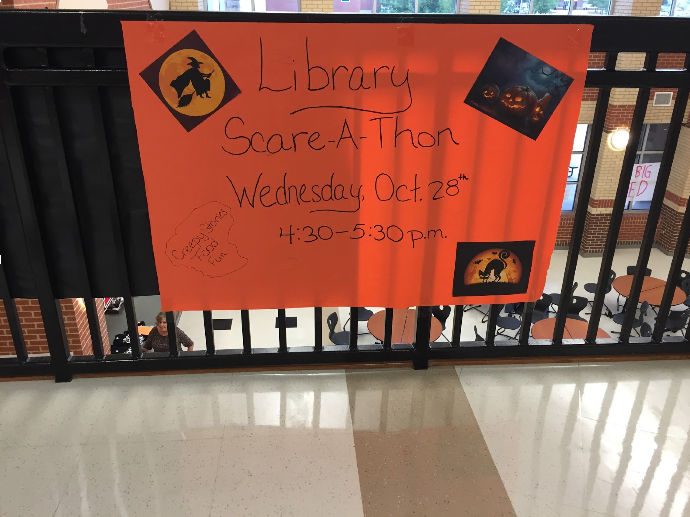 Katie Felton
The library will be hosting their first ever scare-a-thon event with lots of food, drinks, and scary stories around the campfire on Wednesday from 4:30 to 5:30.
"Most people enjoy a good scary story, especially around Halloween," library media specialist Emma McDonald said. "The Scare-a-thon is an after-school library event that is dedicated to telling scary stories. We'll turn the lights off, sit around a 'campfire' that looks real, and tell scary stories that will give our readers and listeners those delicious goosebumps. If you love a good scare and good food, come on out and join us."
The scare-a-thon is meant to be an escape from reality.
"Stories engage people in a variety of ways," McDonald said. "They offer a way to escape from reality, to visit new places, to gain knowledge from the experiences of others, to feel the thrill of being scared without being harmed, and more. We're hosting the Scare-a-thon to promote the library and books as a gateway to those kinds of experiences."
McDonald said she hopes that this event will "fill a gap in our community."
"I hope this event shows students that the library can be a place not just to learn, but to also have some fun," McDonald said. "Public libraries host fun teen events all the time, but we don't have a public library close by."