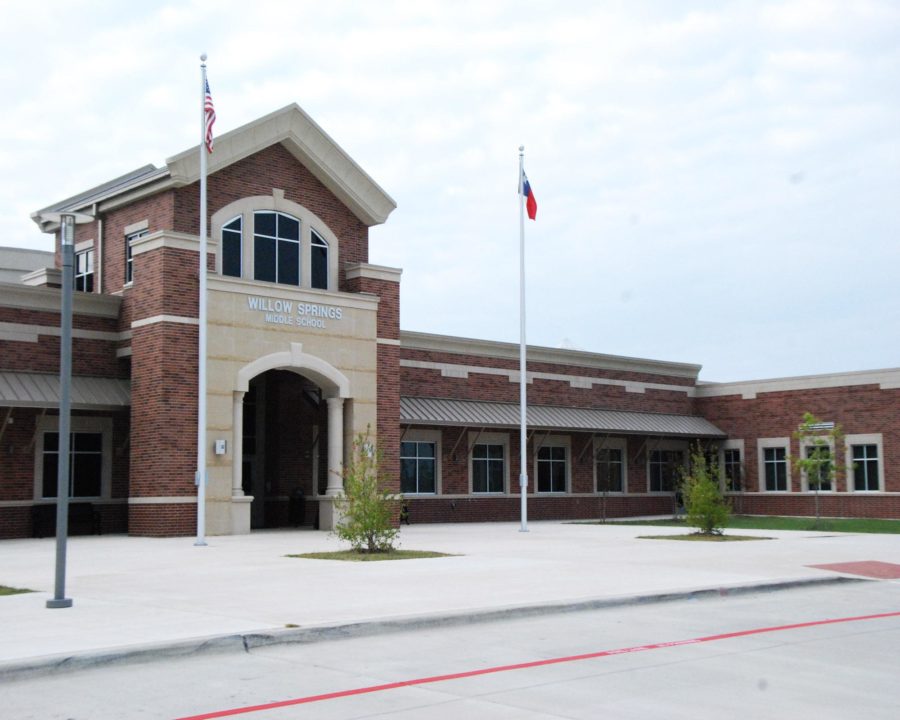 Morgan Hykin
Freshmen year is the start to a new chapter in most students life. The excitement of all the new things but the nervousness of being at a new school can bring on a whole new experience that most students will remember forever.
"I think it will be great because getting to come to a new school is going to be very new and interesting but it should be fun," eighth grader Tyler Van Wagner said. "Freshmen year will be exciting and my family and friends that are in the high school will help me."
Although many eighth graders may be looking forward to being freshmen, some of them are a bit more ambivalent.
"I am excited to create new experiences in high school but I am a little nervous about what to expect," eighth grader Emma White said. "I think freshmen year will be fun and full of new things I've never experienced, but I'm scared to be surrounded by a bunch of older kids everyday."
White isn't alone in how she feels as some of the teachers at Willow Springs have heard similar sentiments from other students as well.
"The eighth graders have mixed feelings about becoming high schoolers," eighth grade algebra teacher Heather Lamb said. "A few I have talked to have said that they are nervous about going to high school. However, the majority say they are ready to move on and are excited to move up to the high school."
In an attempt to help the eighth graders get ready for high school, some teachers have been doing things a bit differently.
"Throughout the year, we have given free response questions on our exams, so students can practice writing their thoughts about the content that they are learning," eighth grade science teacher Jennifer Perez said. "We know that they have to do a lot of writing in AP classes, so this is one way we are trying to prepare them. We have also been collaborating using Google Drive. We have had students turn assignments into their science folders and as teachers, we can grade the work through Hapara. The eighth graders also used an online textbook this year. They had frustrations with only having it for online use, but I think it will prepare them for the biology book that is on-line."
Teachers feel it's necessary to prepare the students in all aspects.
"Many events take place on our campus to equip our student body for success at LHS," eighth grade algebra teacher Amy Page said. "Counselors come to discuss schedules and help create four-year plans for credits/AP hours. Coaches visit with their new crop of athletes and upperclassmen host discussions with eight grade students. I believe the strongest impact, however, comes from the amazing group of teachers I teach alongside each and every day at Willow Springs. Beyond aligning curriculum and grading practices, we strive to build a student body that is self aware, confident, and ready to take on the challenges that Lovejoy High School can offer."
Many eighth graders already have some level of familiarity with people at the the high school, but there are certain circumstances in which there is nothing teachers at WSMS can do to prepare the upcoming freshmen.
"Students are prepared for many aspects of high school," Page said. "We are blessed to be in a district where so many coaches and leaders within the Fine Arts share campuses or collaborate. Our eighth graders know many of the 'faces' at LHS and their classes mimic many of the grading practices they will experience next year. But can you really prepare a 14 year old for what it will feel like at their first Homecoming or the first time they bump into a Senior in the hallway."
Some students are already worrying about falling behind.
"I think there is a lot more pressure on us with the grades because of college," eighth grader Christina Thorpe said. "I am scared for not being able to keep up with all of my activities and classes and I feel like I will be dragging behind a lot."
The transition from elementary school to intermediate school and from middle school to high school has been the subject of scholarly research, but regardless of what research may or may not show, many eighth graders probably feel just like Marcie Sawyers.
"I'm a little scared to be a little fish in a big pond," Sawyers said. "But every high schooler was at one point so I think it'll be fun."