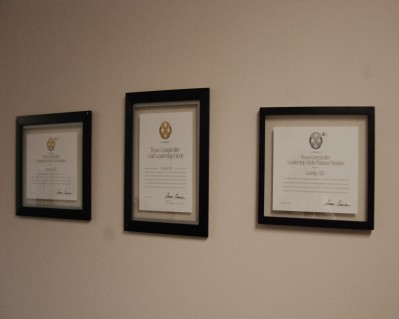 Morgan Hykin
The accolades continue to pile up for the high school. In recent weeks, the school has been ranked by Daily Beast as one of the best in the South, while U.S. News has LHS ranked 234 in the country. In addition, the school's ACT scores rank number seven among a group of high performing high schools according to a system developed by the Texas Education Agency.
The praise is something that has school administrators proud.
"I do [ Think that Lovejoy's success affects the schools enrolment] I think when people out in the community, or people around the state learn about the results and the awards that we have here at Lovejoy High School and I think that makes them choose and select Lovejoy as the school they would like their kids to go to," Principal Chris Mayfield said.
While school officials are honored to receive such recognition, these badges of honor are perhaps more important to those outside the school district.
"Our office Allen has seen an increase in interested in the Lovejoy area from relocation buyers," JD Realtor Lynda Roundtree said. "That interest is driven by many factors. School rankings play an important role in relocation buyers' decisions on where to purchase a home."