Golf teams begin fall season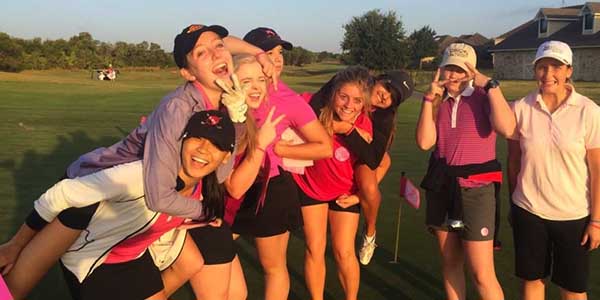 With football in full throttle, basketball getting off to an early start, and volleyball also in action, the Leopard golf team is ready to tee off.
"We have our season opener on Tuesday at Westridge Golf Course in McKinney with the varsity and JV girls teams," head golf coach Romi Farrell said. "We then have our first JV boys tournament on Thursday at Rockwall Athletic and Golf Club in Rockwall."
The tournament is a chance to get ready for district play which is expected to be more challenging in District 10-5A.
"With Prosper and McKinney High School added to our district this year, it has created more competition, but our golfers are up for the challenge," Farrell said. "Our girls' team didn't graduate any seniors last year, so we hope to keep our district championship title this year. Our boys' team lost two seniors, but we gained four new freshmen on varsity. I am confident that both our boys and girls will succeed this year with the combination of new players and returning players."
The fall season brings excitement to the team, as they think about what could be, and what needs to be done to make it happen.
"The golfers are excited to kick off the fall season next week and get started in competitive play," Farrell said. " We plan to use this fall season to grow and come together as a team so we can dominate our district in the spring. Our motto this year is to 'tee it high and let it fly,' and the leopard golf program plans to do just that this season.