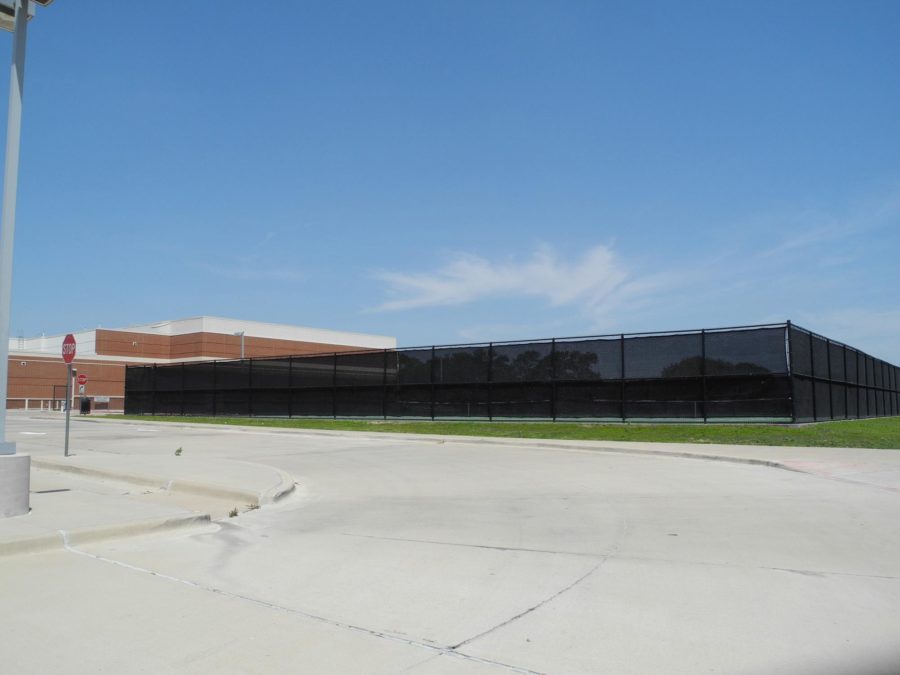 Morgan Hykin
The Leopard Swim and Dive Team had one of their best seasons this year, sending five swimmers to state and six swimmers receiving All-State Honors, despite less than ideal practice conditions at a pool in Plano. But the above ground training pool included in the bond package may mean even greater success for the swim program as practice facilities for the team move closer to campus.
The swim team currently holds practices at the Oak Point facilities in Plano, which lacks a permanent locker room for the team, and creates a commute for the students which cuts practice time short. However, a district pool will make practicing a lot more convenient.
"I am looking forward to having our own pool," freshman Cooper Marion said. "I think it will allow us to have longer, more productive practices."
It is uncertain exactly where or when the project is to be completed, but plans have been made to begin construction as timely as possible.
"The location has not been determined, but it will be constructed where there is parking and locker room space," head athletic director Jim Bob Puckett said. "As of right now, the funding for the pool is estimated to be available around 2018 or so. A lot can change between now and then regarding what options we will have in the future."
Despite the hopes of the swim team, the pool may not be located at the high school.
"There has not been a decision made as to where the pool will be. All I know for sure is that the goal is to put the pool in a place that no facilities have to be built, so a place that already has restrooms and changing facilities," assistant principal Chris Mayfield said. "However, it hasn't been determined where that location is yet."
Although the addition of a pool may not impact the swim team for a few years, it is expected to benefit the program in a number of ways.
"Having a more accessible pool will help a lot because students will be able to see where the swim team practices, and have a chance to understand how the team works," swim coach Greg Fisher said. "I think it will influence more of our students to give swimming a try."