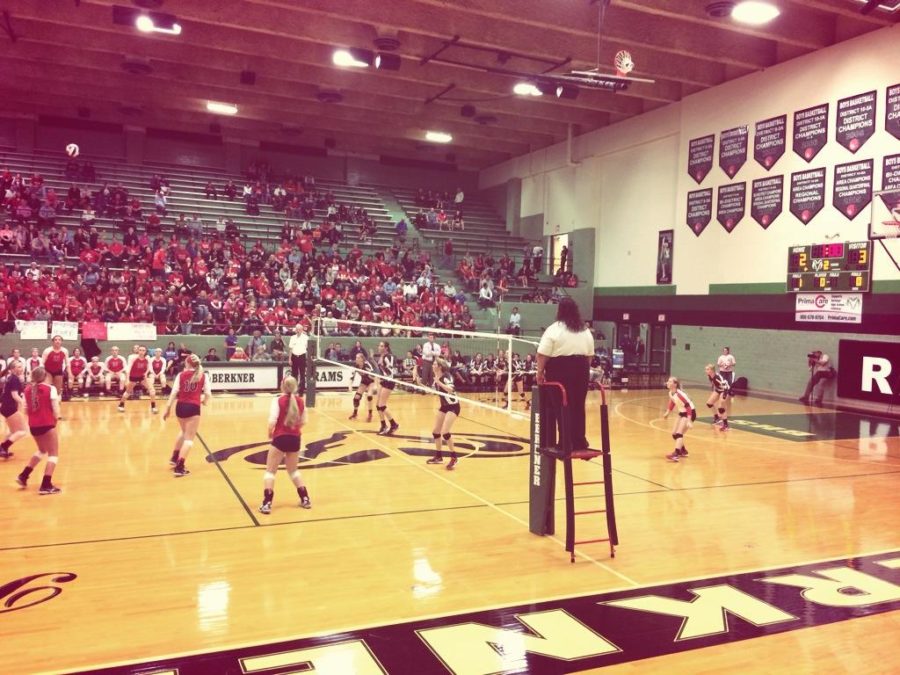 Jessica Parrott
While details are still being finalized, it looks like the five time state champion Leopard volleyball team will have former J.J. Pearce head coach Jason Nicholson leading the program in 2014-15.
After the announcement of former head coach Ryan Mitchell's departure for Southlake Carroll, the district began looking for a new head coach almost immediately.
Rumors began to circulate at the beginning of the week that there had been a selection made, however, there was no confirmation by any school or district administrators. Now however, Jim Bob Puckett, LISD athletic director, has informed coaches and administrators that Nicholson is in fact who they have selected.
"We're really excited," assistant athletic director Kyle Herrema said. "Coach Nicholson has got an unbelievable background in coaching volleyball. In the club world he really coaches some of the best players in the metroplex and the country and I think it really speaks for itself that Ebony played for him a couple years ago and look at the success she's had. He's been very successful at J.J. Pearce as well."
While the paperwork still needs to be finished, it's a safe bet to say that Nicholson will be coaching the Leopards next year.
"He's really one of the most technical guys in the field and so we couldn't really ask for a better guy in that way," Herrema said. "He's got a great personality and he's great with kids. He coaches them hard on the court but he's also got a great relationship with them off the court."