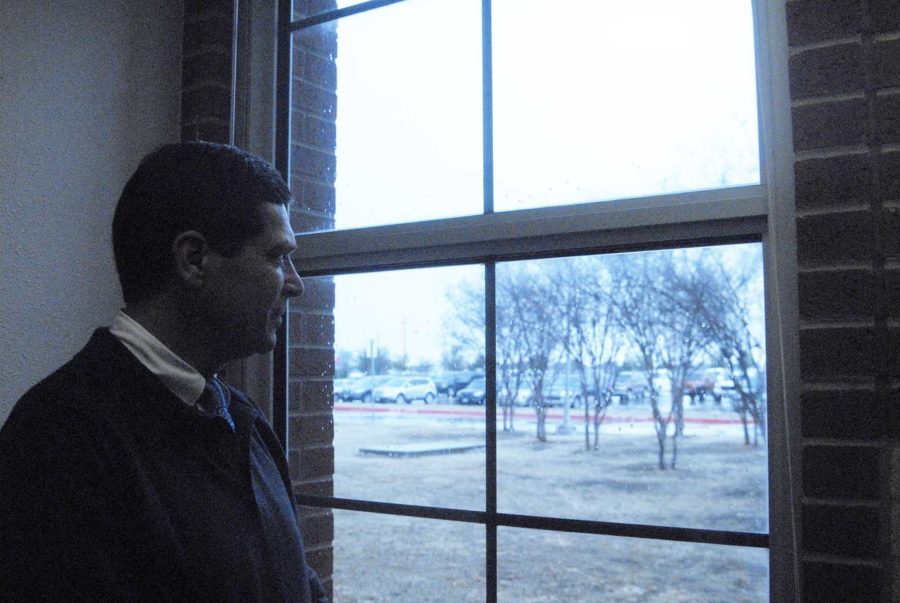 Ben Prengler
The search for Principal Gavan Goodrich's replacement has officially begun as the district has posted the position internally, which is the first step in the process.
"It would be my goal to have a new principal named by the end of the school year," Superintendent Ted Moore said.
After 22 years in Texas, Goodrich and his wife decided to embark on a new adventure, leaving the dry plains of North Texas for the snowy mountains of Colorado, where Goodrich will act as the principal of Ralston Valley High School in Arvada, Colo., located right outside of downtown Denver and within 20 miles of the ski slopes.
Before opening up the position to candidates outside of the district, current district employees interested in pursuing the position will have the opportunity to apply through an internal search.
"We will probably go through two phases," Moore said. "First, we will do an internal search within the district, and review the internal candidates who are interested in the position, and then make a decision as to whether there will be a further posting [open to candidates outside of the district]."
Selection of the new principal involves Moore and a team of other individuals.
"I have a leadership team that I work with, and they'll be involved," Moore said. "But at the end of the day, the board of trustees that is elected by the community will have to approve whoever my recommendation is for that position."
Prior to being hired as the principal, Goodrich was the principal of Sloan Creek Middle School and has been with the district since its founding, and a critical member of the team that developed central aspects to the school's curriculum, such as the Graduate Profile.
"Mr. Goodrich has done a good job with moving the ball forward," Moore said. "Mr. Goodrich has been in the district nine years now, and was one of the architects of the secondary program."
It is possible that the new principal for the 2014-15 school year won't be a completely new face to the students, as the person might come from within the district.
"The benefit of hiring within the school district is that you bring someone into that position who knows the program, knows the staff, and knows the parents," Moore said.
However, bringing in outside talent can have advantages as well.
"The benefit when you hire outside the district is that you get new ideas and new experiences, and they add value to the program here," Moore said.
Moore notes that the ideal candidate is "student-centered."
"We're looking for a great principal," Moore said. "Someone with a lot of the same characteristics that Mr. Goodrich had."
Goodrich is a supporter of learning both in and out of the classroom, and has led the school to not only achieve national recognition for its academics, but also success with athletics, fine arts, and other extracurricular activities.
"We want to keep the strength of our academic program, but we also think that our extracurricular programs are important, too," Moore said. "We really want somebody that sees the value in everything that we do. Schools exist to educate kids, but really every activity that we have exists on some level to educate kids, and is important to at least one student in the school."