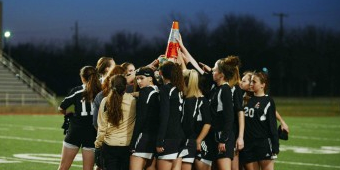 Katie Egger
The Leopard soccer program began the postseason with wins. The boys defeated Dallas Conrad 2-1 while the girls beat Dallas Bryan Adams 5-0.
Next up for each squad, second round games on Friday.
The boys will play Kaufman at North Forney High School.
For the girls, it's a trip to Highland Park, where they face Mesquite Poteet.