Outsourced: part one
One student's journey across the world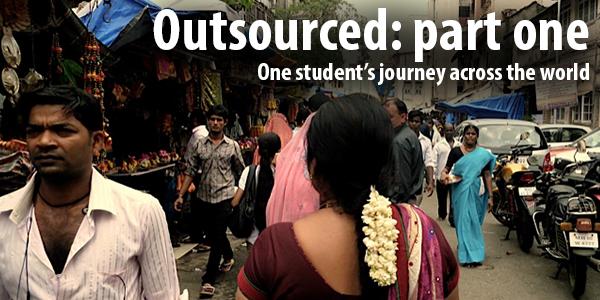 I had been outsourced.
Had you asked me about two months before I left for India what my summer plans were, I can assure you that curry and Saris were nowhere in the agenda. But, as often happens in life, everything changed in almost an instant, and before I knew it, I was getting typhoid shots and malaria pills and my dad was driving all the way to the India consulate in Houston to go through the complicated process of acquiring visas to travel into the country.
My dad was offered the opportunity to present at an important conference for his company in Goa, India during the summer, and offered to take my mom, brother, and I with him on his trip, partly because, for the past few years, I had been pestering him to take me with him on some of his cool business trips. I would be entering my senior year of high school that fall, and then I would be off to college, and there wouldn't be many opportunities for us to do something like this again.
So the Griswolds (my family basically IS that family who goes on the family misadventures in the 1980s films) packed our bags, grabbed our passports, and boarded a plane, traveling nearly ten thousand miles one way before reaching our final destination: India. Because such a lengthy and complex journey across three continents, four countries, and 19,995 miles cannot be condensed into just one concise little column, the story of my travels to India and beyond will be spread out between several different columns which will, hopefully, give you all a peek into fascinating peoples, cultures, and nations.
Until then, Khuda Hafiz, Namaste, and sati Sri Akalfir milange.
Click here to read Outsourced: part two
Click here to read Outsourced: part three
Click here to read Outsourced: part four