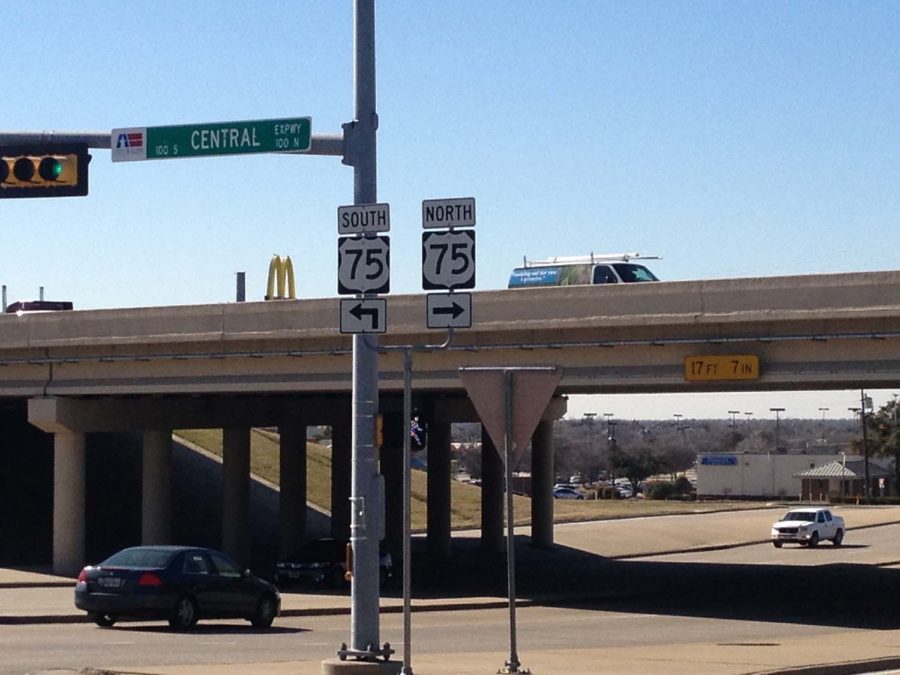 Katie Egger
Despite US Highway 75's extensive history of renovations and lane additions, an immense increase in traffic has spurred plans for its widening between Spring Creek Parkway in Plano and Sam Rayburn Tollway in McKinney. This will help ease the traffic that occurs in Plano where  the highway decreases from eight lanes to six lanes. The drawback: temporary issues for those living near and using the freeway.
"If we do a lane closure where we know traffic is likely to back up we inform the public that there may be backups and to seek alternate routes. This is a pretty big project and there will be congestion during construction at times," Texas Department of Transportation spokeswoman Michelle Releford said. "We give advance notice of lane closures that may cause travel delays but in general, driving through a work zone is going to take a little more time. In the end the highway will be expanded and congestion improved."
In an effort to avoid the traffic that may be created by the change, some people on campus who frequent the highway may try a change in route.
"[Whether or not I change my route] depends on how many lanes they cut it down to," AP World History Kevin Finn said. "But I drive so far that I really can't drive on the back roads and still get here on time."
Highway 75 is a hotspot for rush hour traffic.  This construction project could cause major traffic jams for commuters during certain hours of the day. However, due to the increase of commuters using the highway, the renovations are necessary.
"This year, about 230,000 vehicles travel the stretch of road each day," the Dallas Morning News said in an article about the renovations. "That number is expected to reach 380,000 by 2045."
Beyond the roadway, the overpasses for many major exits will also be renovated.
"The overpasses will have the same general configuration that they do now," Releford said. "However, the bridges at Rowlett Creek, Bethany Drive, McDermott Drive and Stacy Road will be widened to accommodate the additional highway width."
The project is expected to begin in March if weather permits, however no official date has been announced.
"We anticipate that construction will start in March, but the actual start date hasn't been set at this time," Releford said. "There are no significant utilities to relocate so this project is on track for March, weather permitting. Construction is expected to take about 30 months"