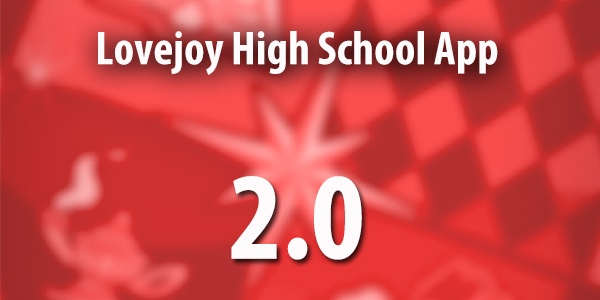 In 2009, former graduate Ryan Kohl had an idea. This idea spread and grew over years of work, and progressed to a product that can be available to nearly every student on campus.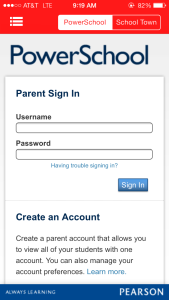 It's the 'Lovejoy app.'
"Before Mr. Goodrich was even principal and Mr. Higgins was even here, I started working with our old principal, Dr. Goddard," Kohl said. "We were making an app product with him and originally it started off as a mobile website and we just kind of launched into a full blown app. It finally released in November 2010, and ever since then we've just been progressing to where we are today and have a whole new product ready to launch."
Although Kohl's product has been available for years, the response from most students regarding the app is the same.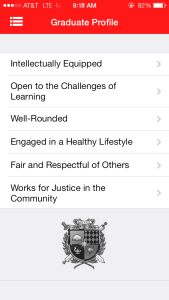 "We have an app for the school? Seriously?" freshman Christina MacQuilkan said.
A likely reason students haven't heard of the app is because it was just recently updated. The new version has many built-in features, including links to Powerschool, SchoolTown, consistent content from the Red Ledger, and maps of the different LISD campuses.
Working and perfecting the app has not been easy for Kohl or assistant Todd Hesson, who is also a former graduate. Juggling college work and a future career is not a simple task.
"[Ryan and I] use a lot of Skype to work on the app," Hesson said. "We'll often sit there and talk on the phone and just work from there. Thursdays, when we have breaks during work, we'll put in 8 hours or so trying to get a product done in a timely manner."
Getting a new version of the product out on the app store was necessary. The previous one needed work, however Kohl and Hesson are still working on the app.     
"Ryan released the latest version of it, which is the best and he's still taking more feedback from us; he's still deciding on it to see what more he can add to it," principal Gavan Goodrich said. "It's a very good example of students having ideas that are legitimate, that can be developed and even lead to maybe making some money one day."
Kohl and Hesson are, in fact, trying to turn the app into a career that they hope will eventually spread from here to other neighboring districts.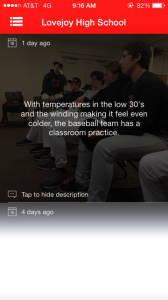 "We are actually in talks with other schools, like Prosper and Little Elm, because both of those schools have people that came from here," Kohl said. "As of right now, we actually started an entire company based around this [product]. We're working with some fortune 500 companies, and we can't really disclose too much, but they're local companies and we're working on research and development teams there. This vision of mine has really grown."
Projects like Kohl's are what the school wants from everyone, something that helps them learn, grow, and be inspired.
"When students find something they love and spend time working on it, and make a profit from it, [whether that profit is] learning something about themselves and helping the community or gaining financially, it all just leads to such a positive opportunity," Goodrich said.
Click here to see a review of the app.