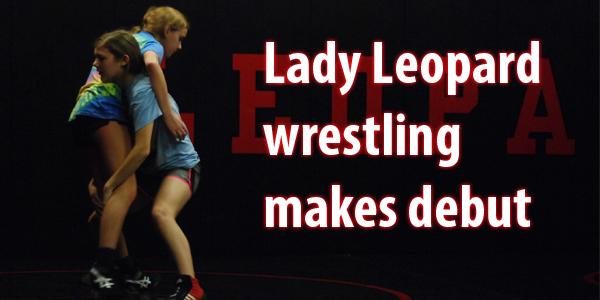 Most girls daily routine consists of waking up, doing their hair and makeup, and putting on a cute outfit. But for about 5 freshman girls, their morning routine is far from the norm.
This is because these girls are on the school's first girl's wrestling team and practice from 7-8:15 a.m. everyday during the school week.
"We do this to hopefully get some girls that maybe do softball or maybe do soccer or maybe do other sports that can still maybe have that time open since they're usually in 8th period," head wrestling coach Mike Eaton said.
For Eaton finding girls was some what simple.  Although it is the high school's first year with a team, there was already a program established at Sloan Creek Middle School.
"They are a group that wrestled for us last year at the middle school, Eaton said. "So last year I did not recruit any high school girls, we had about 30 middle school 7th and 8th graders total."
Right now it's the sports preseason but the mark of the season starting will be November 16 at the Leopard Family BBQ. And it is with excitement that Eaton talks about "cranking it up".
"Our preseason workout we're in the weightroom 3 times a week and then we're also doing either conditioning or wrestling on the mats," Eaton said. "So we're starting now where we are going to be on the mats 5 days a week at least and then lifting and conditioning on the other times too."
Along with the different structures of the practices, the wrestling team will also change the days.
"We will usually start competing once a week either a Tuesday or a Thursday and either a Friday, Saturday or just Saturday," Eaton said. "So once we start competing based on our schedule we will start practicing maybe 3 times a week and compete the other two."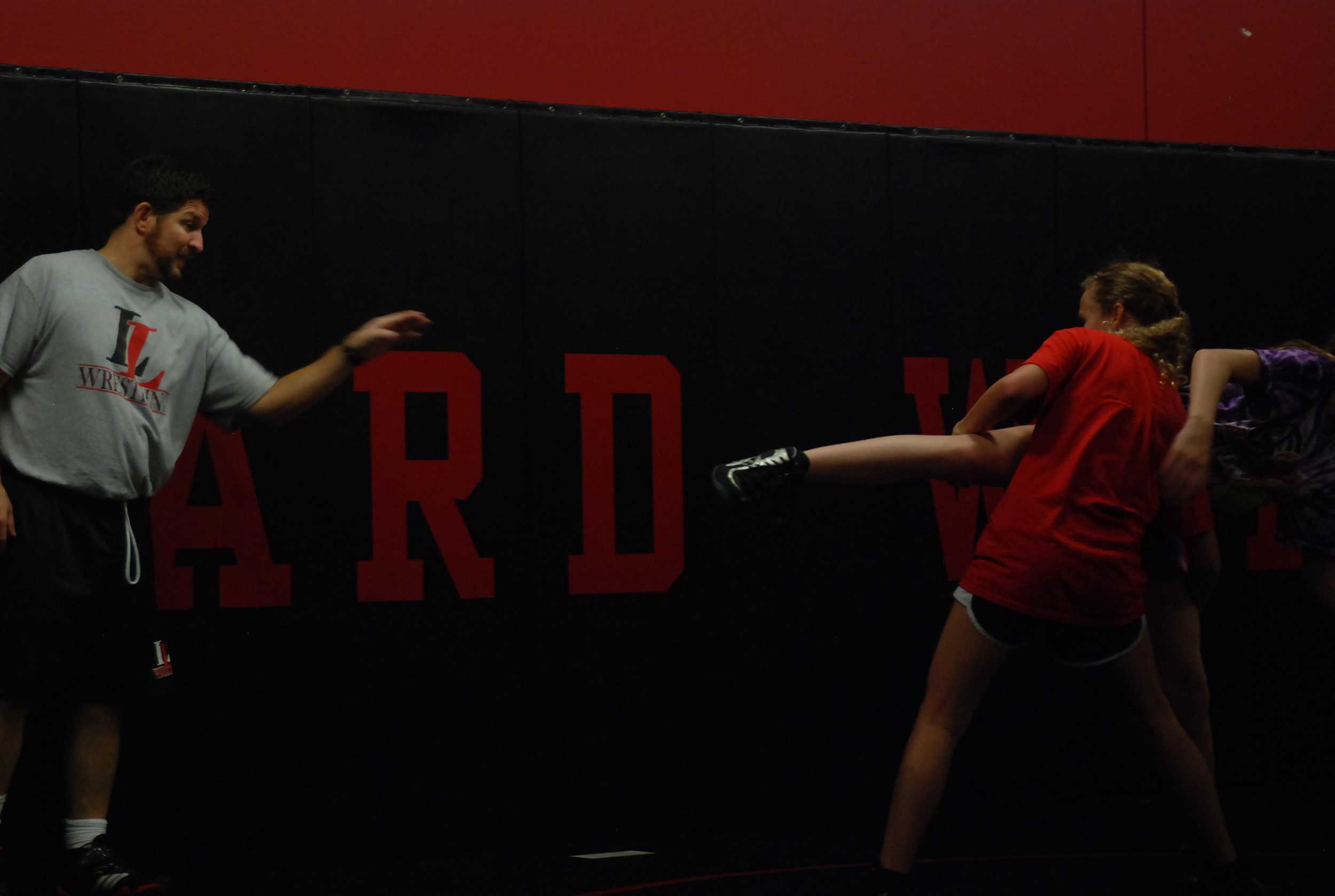 What competition for football, softball, and some other sports is, differs for the wrestling team because they are in their own, separate district.
"In our current district we have one team that also has girls wrestling and that is Lancaster," Eaton said.
In his second year at the school, Eaton has experienced a slight change from his previous coaching job.
"I came from Frisco Centennial and every team had girls. I had 25-30 girls on my high school teams," Eaton said. "It's different but were gonna have about 15-20 8th and 7th graders so it'll start coming through."
For one of the girls, Eaton coming to the school was the extra push she needed.
"I always thought it would be super cool and I love the feeling you get when your adrenaline starts rushing," freshman Katie Hale said. "I love physical sports and watching Bobby Roode do it is so much fun and makes me want to do it more and more."
It is Hale's second year wrestling and she hopes to continue.
"I'm loving it. Coach Eaton is my favorite coach that I have ever had and I'm loving it because he knows when to push somebody but can also tell them to stop when they've done as much as they can," Hale said.
Having such a small amount of high school girl wrestlers, practices are different than most other sports.
"Right now as we're young we're practicing all girls, middle school and high school at 7 am," Eaton said. "So eventually they will have a different practice time. We will have the girls wrestling during 8th period and after school just like all the other girl sports."
Being that this is different than most girl sports it has caused some conflicts.
"I started in 8th grade because I thought it would be a neat one of a kind experience," freshman Lauren Payne said. "I was planning on doing it this year, but I'm on the freshman cheer squad and I'm a student athletic trainer, so I don't really have time for it."
Along with it being a different schedule than most girls it is also different for the existing boy wrestlers.
"I think its a great addition to the wrestling program and it's cool to add diversity to the sport," junior wrestler Hunter Evans said.
The success for last year is not well known but it was four 7th grade girls who were named All-Americans after placing top eight in a national tournament. With this success from last year, it is this year with the addition of a high school girls team, that hopes are high.
"Hopefully these girls at the high school level will kind of start our program and have some success," Eaton said. "I think we can be district champs, I think we can compete in regionals and have girls wrestle at the state tournament this year even though it's their first year."