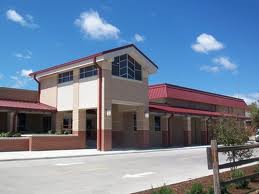 Courtesty: Lovejoy ISD
   Elections to determine Town Council members in Fairview in addition to LISD school board members will take place this Saturday, May 11.
    Voting will take place in the Lovejoy Elementary gymnasium from 7:00 a.m. to 7:00 p.m.
    Since state law requires that one-third of Trustee seats be up for election every year, or as close to that number as possible, three of Lovejoy ISD's seven trustee seats are up for grabs. Of those, Chad Collins and Robbin Wells in seats 1 and 3, respectively, are running unopposed. LISD board trustee Ann Casey, mother of senior Cam Casey, however, is facing a challenge from citizen Brenda Rizos, who has no school aged children.
    Restricted by term limits, Fairview mayor Sim Israeloff is vacating his seat with Michael Pezzulli and Darion Culbertson competing to take over.  Their respective running mates Anton Mattli and Paul Hendricks, are running for seat five on the Town Council.  Also running for council seats unopposed are Frank O'Reilly and Ron Samuels.